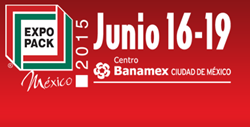 Rice Lake, Wis. (PRWEB) June 03, 2015
Rice Lake's innovative packaging and processing technology, with products like iDimension™, MotoWeigh® and the CW-90X checkweigher, will be on display at booth 4614 for Expo Pack México 2015. More than 1,000 companies representing over 200 countries will showcase the latest solutions in packaging and processing machinery, materials and containers June 16-19 at Centro Banamex in México City, México.
Rice Lake's iDimension Series 3D imaging system calculates dimensions and captures an image of packages, flats, ploy bags, tubes and irregular shapes in an industry-leading 0.2 seconds. With no moving parts to service or maintain, iDimension is reliable and extremely easy to use, with a fast and straightforward installation. iDimension can be used in small businesses and mail counters to large operations and warehouses, ensuring freight compliance and deterring lost revenue from miscalculated dimensions.
MotoWeigh metal detection systems detect ferrous, non-ferrous and stainless steel containments. Unlike X-ray systems, MotoWeigh is designed to detect disturbances in a generated magnetic field, making it better suited for products varying in size, shape and orientation. Food-grade stainless steel washdown models are also available and can be quickly disassembled with modular, variable-speed belting that removes easily for easy cleaning and sanitation.
The CW-90X meets the needs of today's lean manufacturers in heavy washdown environments by easily monitoring over/under weights. Program the unit with specified weight limits, and a red light will display an underweight condition, yellow for over, and green when a target weight is reached. Rice Lake's CW-90X will help error-proof production processes and achieve productivity goals.
Stop by booth 4614 to learn about these and other packaging and processing solutions by Rice Lake Weighing Systems.
Rice Lake Weighing Systems is an international leader in the manufacture and distribution of weight-related products and process-control equipment. Within this ISO 9001 registered company, progressive new technologies merge with the wisdom of industry experience and create the future of weighing through cutting-edge research and design.