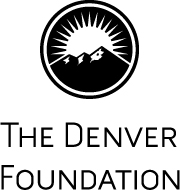 Denver, CO (PRWEB) May 29, 2015
What does community do?
According to a new video from The Denver Foundation, community comes together to plant gardens, to teach young people, to laugh, to lead, to build neighborhoods and awareness of critical issues. Community invites everyone to help improve lives for people in Metro Denver and beyond.
"What Community Does" was commissioned by The Denver Foundation, the largest and oldest community foundation in Colorado, and released during the foundation's Annual Celebration in May. At just over three minutes, it's a poetic glimpse of what happens when nonprofits, individuals, businesses, families, and a community foundation create collective impact and change.
The video was produced by Thaddeus Anderson and set to an original poem by Denver writer/educator Ken Arkind, the creative team behind "Breathless," a 2014 video that celebrated life in Denver and drew international attention.
Watch "What Community Does": https://youtu.be/tyg8XVaqmPY
"What Community Does" highlights the collaborative work of Denver Foundation partners including LatinasGive!, Arts Affinity Group and Urban Land Conservancy, and grantees GrowHaus, Colorado Cross Disability Coalition, Youth on Record, and the Community Language Co-Op. These organizations were among the 5,000 nonprofit organizations and resident groups in Metro Denver who shared in more than $67 million in grants distributed by The Denver Foundation in 2014.
"What Community Does" is an invitation to join the connected network of modern-day philanthropists who create impact through gifts of time, talent, treasure, and testimony and who, in Arkind's words, "strengthen...roots/To let them intertwine/So that the branches extend beyond our reach."
About The Denver Foundation
The Denver Foundation is a community foundation that inspires people and mobilizes resources to improve life in Metro Denver. In 2014, the Foundation and its donors awarded more than $67 million in grants. The Denver Foundation has three roles: stewarding an endowment to meet current and future needs for Metro Denver, working with community leaders to address the core challenges that face the community, and managing nearly 1,000 charitable funds on behalf of individuals, families, and businesses. For more information, visit http://www.denverfoundation.org.