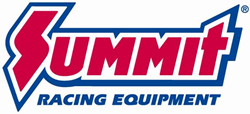 Tallamdge, OH (PRWEB) June 01, 2015
BBK's patent-pending VariTune chambered muffler technology is based on an internal Adjustable Power Valve inside the muffler, controlled by a screw adjuster. Enthusiasts can experiment with the screw adjuster to get the exact sound and exhaust flow level they want.
When the Adjustable Power Valve is closed, exhaust is forced through all of the chambers of the muffler for a classic mellow sound. Opening the valve allows the muffler to act like a straight-through design, improving exhaust flow and deepening the exhaust note.
What's more, the VariTune design lets the user tune a dual exhaust system from side to side to eliminate undesirable drowning or resonance at low rpm cruise speeds.
The BBK VariTune Mufflers are available in aluminized steel or stainless steel with 2.5, 2.75, and 3 inch offset inlets and outlets. The mufflers are also available in axle-back kits for 2005-2014 Mustang GT and 2010-14 Camaro SS. The kits include two mufflers, 2.75 inch tubing, two 4 inch polished stainless steel tips, and clamps.
Summit Racing Equipment
http://www.SummitRacing.com
1-800-230-3030