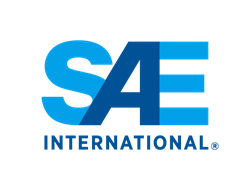 "We are pleased to offer this important event to the global aerospace community," Ed Manns, Manager of Aerospace Standards for SAE International
WARRENDALE, Pa. (PRWEB) June 01, 2015
SAE International will hold the first Aerospace Standards Summit July 7-8 at the Crowne Plaza Old Town in Alexandria, Va. The summit will recognize several breakthrough technologies just peeking over the horizon which will dramatically impact aviation.
Titled "Emerging Technologies and the Enabling Role of Standards," the event will include keynote addresses from:

Dorenda Baker, the Federal Aviation Administration's (FAA) Director, Aircraft Certification Service
Lou Kratz, Vice President and Managing Director, Logistics and Sustainment, Lockheed Martin Corporation
James MacStravic, Deputy Assistant Secretary of Defense for Tactical Warfare Systems, U.S. Department of Defense (DoD)
Stephen Welby, Deputy Assistant Secretary of Defense for Systems Engineering, U.S. Department of Defense (DoD)
Topic experts hail from entities as diverse as Gulfstream Aerospace, 3D Systems, Saft, Lockheed Martin, Rolls-Royce and NASA. The Organizing Committee comprises representatives of air framers such as Boeing and Airbus, regulators (FAA, EASA, DoD), as well as engine manufacturers, academia, consultants, and suppliers.
"We are pleased to offer this important event to the global aerospace community," Ed Manns, Manager of Aerospace Standards for SAE International, said. "This coming together of senior industry leaders offers an excellent opportunity for both industry and government to communicate their future standardization and regulatory needs. Following this inaugural event, we plan to hold the next summit in Europe."
Andy Pickard, Chief of Process and IT Controls, Rolls-Royce; and Bob Ireland, Managing Director – Engineering & Maintenance, Airlines for America, are co-chairs for the summit.
"With the rapid development of transformational technologies such as electric propulsion, additive manufacturing, and condition based maintenance, it is essential to facilitate a dialog among OEMs, suppliers, and regulators to ensure that standards are aligned with technology implementation," Pickard said.
Ireland added, "This event is a first of its kind. SAE International is addressing critical technology breakthroughs just in time to facilitate product development and provide an opportunity for regulatory approval in sync with commercial business concerns. Developing key partnerships related to the interface between standards and emerging technology will be an important part of the Aerospace Standards Summit discussion. We welcome this important conference."
Subjects to be covered include Additive Manufacturing, Lithium Ion Batteries, Hybrid/Electric Aircraft Propulsion, Conditioned Based Maintenance and Material Substitution/REACH Compliance. These developing technologies have been identified as essential to the advancement of the aerospace industry around the world.
Offering a European perspective will be speakers Dr. Richard W. Greaves, FREng, SAE President and Chief Technical Officer Emeritus, Meggitt plc; and Steve George of Rolls-Royce who will be presenting on behalf of the International Aerospace Environment Group.
In addition to the usual presentation and panel discussion format, the conference will offer an "Aviation Challenges Speakers Corner," a unique free-exchange session with spontaneous 5 - 10 minute talks designed as a thought provoking exercise.
To register or obtain additional information, visit http://www.sae.org/standardsdev/summit/.
SAE International is a global association committed to being the ultimate knowledge source for the engineering profession. By uniting over 137,000 engineers and technical experts, we drive knowledge and expertise across a broad spectrum of industries. We act on two priorities: encouraging a lifetime of learning for mobility engineering professionals and setting the standards for industry engineering. We strive for a better world through the work of our philanthropic SAE Foundation, including programs like A World in Motion® and the Collegiate Design Series™.