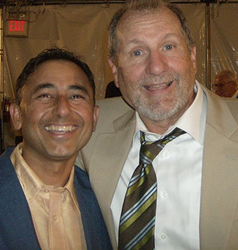 Amblyopia treatment is possible in adults. Modern techniques can restore sight in lazy eye.
Los Angeles, CA (PRWEB) May 31, 2015
Khanna Vision Institute (KVI) is taking fight against treatable blindness one step further. It's going to offer amblyopia treatment for adults in all its offices in Los Angeles area. Amblyopia or lazy eye is a condition usually discovered in teenage years. The usual cause of amblyopia is a refractive anomaly in the lazy eye. The conventional treatment is to patch the good eye to wake up the lazy eye. This is cumbersome for the kids. It is time consuming for doctors and patients and with poor outcomes. This therapy does not treat the underlying refractive disorder.
If the refractive disorder is treated with modern technology the person has the best chance of success. Dr. Khanna said, "All laser Lasik or Pi in eye have recovered vision in amblyopic patients. Many eye doctors are unaware this treatment can be performed in adults even over fifty with good outcomes."
In fact even kids may be candidates for surgical correction of refractive amblyopia. Khanna Vision Institute hopes to disseminate knowledge on amblyopia treatment options to doctors and public. They need to be aware that glasses and contact lenses may not be able to treat amblyopia. Lazy eyes, which have failed the contact lens intervention, may still be amenable to Lasik eye surgery, implantable collamer lens or refractive lens exchange. Each eye is unique and requires a tailor-made surgical solution. A thorough exam with an amblyopia refractive surgeon is the foundation of the treatment plan.
Khanna Vision Institute is going a step further and offering free consults to all people suffering from Amblyopia till July 31st 2015. This offer is valid in any of its screening centers in southern California.
Rajesh Khanna, MD is the founder and medical director of Khanna Vision Institute. He specializes in refractive surgery including laser eye surgery, presbyopic implants and Keratoconus treatment.. He has performed amblyopia treatment on many adults with variety of techniques. He also hosts a TV show called 'Medical Magic.'