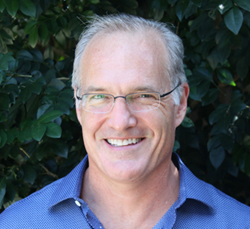 Boca Raton, FL (PRWEB) May 29, 2015
Dr. Timothy M. Viner, of Laser Dentistry of South Florida, is excited to announce that he now offers procedures performed by advanced laser dentistry technology to his patients. One of the lasers that he utilizes for a wide variety of procedures is the Biolase WaterLase iPlus™ 2.0 All-Tissue Laser. This laser combines water, air and laser pulses to cut into both hard and soft tissue with precision. It allows him to perform far more intricate procedures without anesthetic and reduces the amount of anesthetic required for some of the other procedures offered at his practice. As a general dentist in Boca Raton, FL, Dr. Viner is adamant about ensuring that his patients experience the benefits of this advanced technology in the most painless way possible.
Biolase WaterLase iPlus 2.0™ All-Tissue Laser eliminates the heat, pressure and vibrations caused by dental drills, which in turn eradicates the pain of some treatments and minimizes the anesthesia needed for others. It also eliminates the sound of the drill, which makes the appointment easier psychologically. Laser dentistry has revolutionized filling cavities, performing root canals, oral surgery and more. Fillings can usually be completed without any anesthetic because with the Biolase WaterLase iPlus™ 2.0 All-Tissue Laser they are painless. This saves patients time and eliminates both the discomfort involved in receiving anesthetic and the frustration of dealing with a numb mouth after the appointment. For children, laser dentistry is even more important because it establishes positive experiences that create value in leading a life where obtaining proper dental care is not only a necessity, but a normal occurrence. Many of the dental phobias that haunt people throughout their lives are initiated with negative childhood experiences. The laser assists in ensuring that people no longer have to suffer from such serious problems.
Even surgeries that require anesthetic are more pleasant thanks to the Biolase WaterLase iPlus™ 2.0 All-Tissue Laser. As a general dentist in Boca Raton, FL, Dr. Viner performs many types of surgeries to treat gum disease, remove teeth, reposition unerupted teeth, perform biopsies, and more. The use of a laser for these procedures minimizes bleeding and reduces inflammation, due to the calming effect of the laser on the tissues. Patients have an easier time during the procedures, often experiencing less discomfort during the healing process, following the appointment. Anyone interested in learning more about seeing a general dentist in Boca Raton, FL who uses lasers for dentistry is welcome to visit Dr. Viner's website or call his office.
About the Practice
Laser Dentistry of South Florida is a general practice offering personalized dental care for patients in Boca Raton, FL. Dr. Timothy M. Viner is a Fellow of the World Clinical Laser Institute, a member of the American Dental Association and Academy of General Dentistry. Dr. Viner graduated with his Bachelor of Science degree in Biology from Wake Forest University and earned his Doctor of Dental Surgery (DDS) degree from Georgetown University School of Dentistry. Dr. Viner enjoys the art and science of dentistry and believes in continuing education courses to stay on the leading edge of dental technology. To learn more about the dental services offered at Laser Dentistry of South Florida, please visit the website at http://www.DrTimViner.com or call (561) 513-6699 to schedule an appointment.