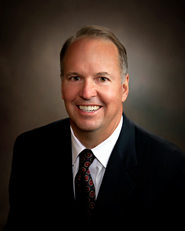 Highlands, NC (PRWEB) May 29, 2015
Dr. Joseph H. Wilbanks of Wilbanks Smile Center in Toccoa, GA is pleased to announce that he is now accepting patients with receding gums in Highlands, NC, who desire to undergo the Chao Pinhole® Surgical Technique (PST™). Dr. Wilbanks understands that gum recession can cause patients to lose self-confidence in their appearance, but he also knows that the condition can cause extensive damage to the teeth and other tissues of the mouth. For this reason, the doctor recommends that all patients with receding gums undergo the new alternative to traditional gum grafting surgery.
Gum recession is a common condition caused by many factors. Patients who brush too hard, clench or grind their teeth, or who get oral piercings may see their gums begin to recede. Genetics, a misaligned bite, and hormones may also cause or contribute to the condition. Unfortunately, improper oral care is most often to blame. Most patients do not even realize they suffer from gum recession until they notice that their teeth have an elongated appearance. They may also notice an increased sensitivity to hot and cold, as the roots of their teeth have become more exposed.
Those with receding gums in Highlands can overcome their condition with Dr. Wilbanks' assistance through PST™. To begin the procedure, the doctor numbs the gums and creates a small pinhole in the gums, above the area that has started to recede. He then uses specially designed tools to gently release the gums from their position, and place them back where they were originally sustained, over the exposed structures of the tooth. The procedure is quick and minimally invasive so patients are able to return to their regular routines immediately. Swelling and bleeding are almost negligible and patients receive an instant new smile with increased confidence, following just a single visit. In the alternative, gum grafting can require weeks of healing and unnecessary pain.
Many patients are afraid of traditional gum grafting surgery and therefore put off receiving necessary treatment. With PST™, patients no longer have to fear the treatment more than the condition. Those who would like to learn more about how they can treat their receding gums in Highlands, NC are encouraged to contact Dr. Wilbanks to set up an appointment.
About the Practice
Wilbanks Smile Center is a general practice offering personalized dental care for patients in Toccoa, Georgia. Dr. Joseph H. Wilbanks has been practicing in the area for 40 years. He is a Diplomate of the American Board of Oral Implantology/Implant Dentistry and of the International Congress of Implantology. He is also a Fellow in the Academy of Cosmetic Dentists and is a member of the American Dental Association and the Georgia Dental Association. Dr. Wilbanks believes in continuing education and providing patients with latest techniques and technology. To learn more about Wilbanks Smile Center or Dr. Wilbanks, visit their website at http://www.wilbankssmilecenter.com or call (800) 884-9439.