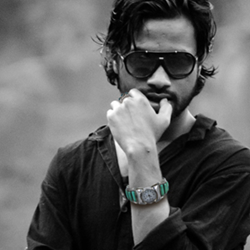 The trend this summer for men is to wear jewelry that looks worn, relaxed, and can easily tell a story.
(PRWEB) May 30, 2015
Summer is here and with its glorious sunshine and longer days, it's highly likely it comes with invitations to weddings, graduations, and barbecues as well. For a man, it may seem daunting or almost impossible to know what to wear to what. The Fashion Team at TurquoiseJewelry.com has some basic advice for men who want to wear their style, not have their style wear them.
"Think simple basics for your clothing," says Jack Burch, TurquoiseJewelry.com spokesperson. "If you start with a basic set of denim or linen pants, a cotton t-shirt or linen button-up shirt, it's easy to dress down or up with the right shoes and accessories. Although what's trending this summer is pops of colors and patterns; if that's not your style, then just go with solids. You can always add texture and color with your jewelry."
The key to style is to feel comfortable wearing it. This seems contradictory when a wedding invitation arrives with 'black tie' as the attire requested. Every man should own a well-fitted tuxedo. While some may have to rent, rented tuxedos often don't fit as well or drape in a way that flatters the man's figure. It is best to invest in a personalized and fitted tuxedo as wearing a one-size-fits-most tuxedo is why most men do not feel comfortable in formal attire.
Once the basic attire has been selected, one that is comfortable, fits well, and fits the occasion, now is the time to accessorize. The trend this summer for men is to wear jewelry that looks worn, relaxed, and can easily tell a story. "Your jewelry should be about your style and self. Cuff bracelets are easy to wear and come in basic stone settings to intricate patterns. Choose the one that says something about you," says Burch. "You'll find men wearing turquoise stone cuff bracelets this summer as it easily transcends from day wear to night wear without much effort."
A man's necklace always comes with the conundrum of whether it should be worn inside or outside of the shirt. The rule of thumb this summer is to have people get interested in your style. Make people ask questions. Wearing a necklace on the inside of a shirt gives people a peek without overpowering an entire outfit. These small hints of story interlaced with men's style are what will set a well-accessorized man apart from the rest this summer.
View authentic Native American jewelry and Southwest-inspired men's jewelry at TurquoiseJewelry.
About TurquoiseJewelry.com
TurquoiseJewelry.com is the online leader in turquoise jewelry and accessories including necklaces, rings, earrings, pendants, bolo ties, and more. TurquoiseJewelry.com carries modern twists on Southwest styles as well as authentic Navajo, Hopi, and Zuni pieces made by Native American artisans. For more information, visit TurquoiseJewelry.com.