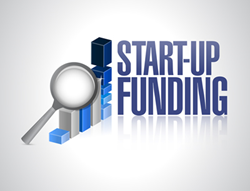 Start-up funding is surging big through private investors.
Indianapolis, Indiana May 29, 2015 (PRWEB) June 03, 2015
In an agreement that will help entrepreneurs obtain small business loans, Business Lending Consultants LLC has partnered with commercial lending specialists and former Security and Exchange Commission (SEC) attorneys.
Billie Sumner, spokesman for Business Lending Consultants, stated "the heart of this funding strategy is a program established by the Securities and Exchange Commission called the Regulation D Private Placement program in 1982." This program was specifically designed for small to medium businesses to provide a legal foundation for seeking funds from private angel investors. These private investors are available for funding and small business loans that are needed by startups or ongoing businesses. This strategy has worked for small business loans with dollar amounts ranging from $100,000 to $15,000,000, and more, for virtually any type of business.
In 1982 the government created statutes that allow private investors to be accessed with properly prepared legal documents to protect investors and those seeking funding for any legitimate purposes, including real estate and non-real estate transactions. This federal provision, under the oversight of the Securities and Exchange Commission, is the core of the private placement program.
Private Placement finance does not require the typical upfront fees common in the commercial lending industry for small business loans. However, there are real marketing and legal expenses incurred in preparing and funding a Regulation D Private Placement Memorandum. This fee is rolled into the loan at closing and is returned to the business owner thus making this transaction 100% financing. Other advantages of Private Placement funding are straight debt and or equity financing with no prepayment penalties, all credit is considered and no tax returns are required.
In essence the Jobs Start Program of 2012 under Obama opened the private placement program to more competition which drove down the cost and allowed private investors and startup and existing businesses to connect with each other easier through open advertising. Thanks to the Obama administration this opened the gates for much needed capital flow and small business loans for businesses. Forbes Magazine stated in an article dated 7/13/2013 by Cheryl Conner "The existing "Reg D" program exemption has already been responsible for more than $1.3 trillion in funding in 2012."
Guidance with help writing business plans and navigating through the private placement funding process can be found at this source, funding for small business.
Business Lending Consultants has expanded their services creating a sister company, Networking Management Solutions. An automated text message and social media networking system is revolutionizing how business and organizations communicate with their clients. A text message has surpassed all other forms of communication and is read 98% of the time while only 29% of emails are read. With easy access on the internet a business or organization can reach many people immediately by sending an automated text message or posting to Facebook and Twitter.
Finding the company with decades of experience in private placement funding with access to private investors with the capacity to provide small business loans is crucial for a startup and or expanding business. The first impression to a potential investor is important so a small business owner must be assisted in the preparation of comprehensive legal documentation that includes a number of specialized disclosures, agreements, forms, and a professional business plan for their project.
For additional information on the news that is the subject of this release contact Billie Sumner, Business Lending Consultants, tollfree 844-409-1489 or visit http://www.fundingforsmallbusiness.info.