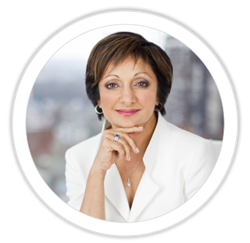 These questions have been compiled after years of practice in this non-surgical fat reduction technique conducted at her Kitsilano Skin Care Clinic
Vancouver, BC (PRWEB) May 31, 2015
Dr Roz Kamani now regularly publishes blog articles answering some of the most frequently asked questions (FAQ's) about CoolSculpting. These questions have been compiled after years of practice in this non-surgical fat reduction technique conducted at her Kitsilano Skin Care Clinic. Thanks to the increasing popularity enjoyed by CoolSculpting in the recent years, we now have answers to any questions you may have.
There are some misconceptions about CoolSculpting that Dr Roz Kamani wishes to clarify. For example, some people believe that it is very painful. However, in reality, as a non-surgical procedure all that you may experience is a slight pressure sensation and suction feeling to the skin especially during the first 5 minutes of the treatment. This can be managed by effective tools such as: relaxation & breathing techniques, distracting oneself by catching up on emails on your ipad or smartphone device, watching videos on You Tube, or just by simply meditating.
Other questions that people may have include: "Does Coolsculpting help me lose weight?", "Does Body Contouring with Coolsculpting treatment hurt my skin?" and will I get bruising or redness from Body Contouring with Coolscupting treatment?" The answers to these questions are available in the blog at http://rozkamani.com/blog/.
About Dr Roz Kamani
Dr Roz Kamani is a respected expert in Medical Aesthetics for over thirteen years, dedicated to revealing, protecting, and enhancing the full health and beauty potential. Dr Roz Kamani and her friendly staff offer sought-after treatments and procedures, such as Botox to treat facial and neck wrinkles, injectable Dermal Fillers for facial contouring, as well as volume enhancement and non-surgical facelifts at her Kitsilano Skin Care Clinic. Dr Roz Kamani is recognized as one of the premier Vancouver Botox specialists. She also has advanced training in Medical Aesthetics and the use of neuromodulators (Botox) and Dermal Fillers, refining her skills in non-surgical face-lifts and beautification using combination therapies.
For more information, log onto http://rozkamani.com/ or call 604-222-9998.