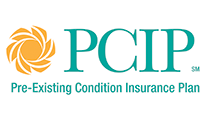 Indian Network Counseling services help you choose the best plan option for your visitors
Orlando, FL (PRWEB) May 31, 2015
India Network Foundation, a nonprofit organization today announces new counseling services to USA bound visitors in selecting suitable health insurance coverage during their trip. Visitor health insurance became a very complex field with many health insurance plans with lookalike plan coverage but a very different policy language. It is confusing for a novice buyer to select a health and accident insurance plan that would adequately protect while visiting the United States, Canada or Mexico. India Network with more than twenty five years of experience in visitor health insurance plans offer counseling services through the toll free number 1-855-428-3425 and by using the contact page. All calls received are answered by experienced counselors with answers to complex questions on various health insurance plans sponsored by India Network Foundation as well as other plans offered by other companies. The goal of these free services to the community members is to empower the consumer with education on key words used by Insurance companies and how they will be interpreted in real life situations.
Visitor health insurance plans come in two different flavors, fixed coverage plans (also called scheduled benefits, limited benefits, etc.) and comprehensive coverage plans (also called PPO network plans, 80/20 plans, etc.). Fixed benefit plans cost less to purchase but expose visitors to unlimited out of pocket expenses in case of major medical issues as these plans pay only a set amount irrespective of the bills. Hospitals and medical care providers in the United States often bill about 10 times more than what they generally get from domestic insurance companies. This billing inflation practiced by all does not impact those with Preferred Provider Organization (PPO) plans as their plan often uses the contracted or negotiated prices which often cut the bill by about 70 percent. For example, a physician outpatient visit may be billed for anywhere from $350 to $500 while the PPO plan contract offers about $45 to the physician. In the same scenario, India Network fixed visitor health insurance plans pay $125 but the visitor is stuck with a remaining balance of $350 from their own pocket. It is ironic that physicians and hospitals get more money in fixed coverage plans for the same kind of services but the greedy billing departments continue to pester the visitors for an additional sum.
All visitor health insurances are not same though they appear the same. Many web sites advertise coverage for pre-existing conditions but when you visit the actual site, a visitor may find that the pre-existing medical condition coverage is subject to several conditions such as "Acute Onset" and "Sudden Recurrence" etc. There is no guarantee that the plan will cover your medical bills if you get sick. It is very confusing and resulting in denial of all claims for pre-existing conditions. India Network visitor health insurance programs such as 'ACE Network Plan' and 'ACE Premier Plan' are the two plans that offer pre-existing coverage on par with new problems and accidents with no restrictive language.
Dr. KV Rao of the India Network Foundation says that many insurance companies are exploiting Indian visitors coming the United States by offering very low cost plans that appear like covering but in essence simple math shows that they cannot pay even 10 percent of claims with the premiums collected. For example, India Network Comprehensive PPO Network plan costs about $968 for a 70-79 year old person per month providing the very best coverage for new problems, accidents, and pre-existing conditions without any conditions attached. Then, the cheapest coverage available offered by another company costs only $58 per month! It is important to note that the insurance companies have to pay claims from the premiums collected and cheapest is not the best way to choose the correct health insurance plan.
About India Network Foundation
India Network Foundation, established as a US non-profit organization, has been helping the Asian Indian community in North America with programs and grants to academics from India for more than two decades. India Network Foundation sponsors visitor health insurance to tourists, students, temporary workers (H1 visa holders) and their families and donating equipment to mineral water projects to help rural India with their drinking water needs besides many other projects.
About India Network Health Insurance
India Network Services, is a US based company that administers visitor health insurance to transition residents, tourists, students, temporary workers and their families. Visitor medical plans are offered for all age groups with both fixed coverage, comprehensive coverage and with pre-existing condition coverage. Counseling services in choosing the right plan are offered by India Network Services.
For more information, visit India Network Health Insurance