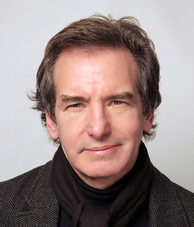 I always look forward to participating in a SharePoint Fest event because they bring together the best subject matter experts and sophisticated end-users. It's a great experience for everyone.
Seattle, Washington (PRWEB) June 01, 2015
Ira Fuchs will facilitate two workshops at SharePoint Fest Seattle on August 18, 2015, as well as conduct technical training sessions on the 19th and 20th. The workshops and sessions are to be held at the Washington State Convention Center in downtown Seattle.
SharePoint Fest is a two-day training conference (plus an optional day of workshops) that will have over 70 sessions spread across multiple tracks that brings together SharePoint enthusiasts and practitioners with many of the leading SharePoint experts and solution providers in the country.
Ira Fuchs' half day workshops:
8:30 am Tuesday - SharePoint Cheap Thrills Workshop
1:00 pm Tuesday - SharePoint Designer Workflow Master Class
Ira Fuchs' technical sessions include:
3:00 pm Wednesday - What's the Deal with InfoPath? Should You Be Considering Other Options?
3:50 pm Thursday - Why SharePoint Designer is Your Best Friend
About Ira Fuchs
For five years, Ira Fuchs was a SharePoint Technical Specialist in Microsoft's New York district assisting some of its largest customers deploy and exploit the features and capabilities of the SharePoint platform. He is the author of two books on SharePoint: "Enterprise Application Development in SharePoint 2010 - Creating an End-to-End Application without Code" and "SharePoint Cheap Thrills." He is presently supporting clients as an independent consultant.