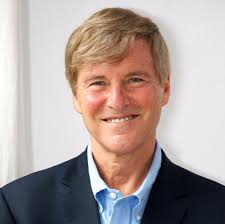 His ability to help athletes become successful off the field is very needed in today's sports climate
Portland, OR (PRWEB) May 31, 2015
An upcoming documentary for public television by the Sports Conflict Institute and In America will offer a fresh perspective on conflict in sports with guest speakers including pioneering agent Leigh Steinberg. Steinberg is one of several thought leaders from around the industry that will discuss challenges in competitive sports and how sports can be used to make a positive impact in society. The film is being produced by In America, hosted by industry veteran James Earl Jones, and made in partnership with SCI.
Steinberg is known for being one of the most preeminent sports agents ever, and will bring a unique perspective to the documentary. During his decades long career he has secured over $3 billion for over 300+ pro athlete clients, and directed more than $750 million to various charities. Just as important, he has encouraged his clients to be role models in their respective sports, helping to positively shape the industry.
"The thing I've tried to do is be the steward for the sport," Steinberg often says.
The documentary will cover character and conflict issues in sports, how these issues are often addressed, and why effectively dealing with challenges in sport is a win for everyone: athletes, coaches, and fans. While incidents of negative off field behavior from athletes and coaches are nothing new, recent high profile incidents in the NFL and elsewhere make the timing of the documentary particularly relevant.
"Leigh is a tremendous addition to this project and will bring great insight to dealing with conflict in sports," said Joshua Gordon, the founder of SCI. "His ability to help athletes become successful off the field is very needed in today's sports climate."
Steinberg will be one of several guest speakers for the episode that will include thought leaders from all aspects of the sports industry, ranging from respected coaches, agents, athletes, and scholars. Guests have used their leadership both on and off the field to positively influence sports.
In America specializes in producing high quality programming to public television stations nationwide on a wide range of timely, public interest topics. Episodes use key subject matter experts to illuminate the pressing issues on a variety of education, health, the environment, and business topics. Past guests include former U.S. Secretary of State Colin Powell, President George H. W. Bush, and Barbara Moser of the FBI.
The segment will be featured on public television and also distributed on ESPN. Filming is scheduled for June with an air date in the fall.
About In America
"In America" boasts award winning producers, writers, videographers, and editors with over one hundred years of cumulative production experience. With strategic partnerships across various media distribution outlets, "In America" continues to produce incredible stories featuring a wide variety of topics and personalities that serves to educate and entertain the viewing audience on the latest topics and trends impacting America. By capturing the true essence of each short form documentary, the program is able to effectively educate and communicate the most crucial stories to a wide audience- both through Public Television distribution. "In America" is hosted by industry veteran James Earl Jones.
About SCI
SCI supports competitive goals in athletics through understanding, preventing, and resolving destructive conflict both inside and outside the lines. SCI serves as a knowledge center and provides a range of services to help ensure student-athlete experience is part of a healthy university culture while optimizing performance on and off the field of play. Conflict is inevitable, but how we respond determines whether success follows or costs mount. SCI Founder Joshua Gordon has over 20 years of conflict management experience.