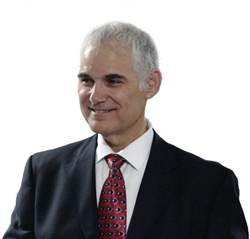 Anyone struggling with trying to figure out how to make a deal work other than just buying a property with cash should attend this meeting.
Charlotte, NC (PRWEB) May 31, 2015
Jim Hitt is the CEO of American IRA-a national Self-Directed IRA provider and an experienced real estate investor. Jim will be attending this Real Estate Investor Tools, Tactics, & Strategies for Creating Winning Deals meeting to hear Don DeRosa's techniques. Jim will also be available to answer any questions attendees have about the power of tax advantaged Self-Directed IRAs.
Charlotte REIA is excited to announce that Don DeRosa will be their special guest speaker this month at their monthly meeting on Thursday, June 4th at 6PM at the Crowne Plaza Charlotte Executive Park located at 5700 Westpark Dr in Charlotte, NC (map). Don will be teaching attendees how to use different technologies in their business to help them structure win-win deals.
Anyone struggling with trying to figure out how to make a deal work other than just buying a property with cash should attend this meeting. Maybe they realize that bank financing is often times more detrimental than helpful and don't have the perfect credit needed to get a loan. Maybe they have the credit, but just don't want to have to use it. Others are still working a J.O.B and don't have a ton of time to devote to getting their real estate business up and running. Don is here to help.
Imagine having the freedom to create a lucrative real state investing with only working 15 hours a week. Don will be teaching attendees how they can do just that all from the palm of their hand.
Here are a few things that they will learn Thursday night…
How to become a transaction engineer
How to become a problem solver
How to take every deal and figure out something to do with it
How to find the money to fund deals
Why 4 out of 10 people have the potential to be a private lender and they may not even know it yet
Examples of marketing using technology
And much, much more
About American IRA, LLC:
American IRA is committed to providing every client with gold-level service, regardless of account size. Experience their expertise through their certified IRA services professionals. Enjoy the value with one low annual fee of $285 with unlimited assets and unlimited account values. American IRA clients love the benefit of no charge for "All Cash" accounts. The performance of the American IRA staff is unmatched, with quick and efficient processing within 48 hours.
American IRA services thousands of clients and has over $300 million in assets under administration.
American IRA was built by investors for investors, and brings their successful investment experience to the table, providing excellent educational material showing the public that their self-directed IRA account can invest in a variety of assets such as real estate, private lending, limited liability companies, precious metals and much more.
American IRA is conveniently located in Asheville, NC and Charlotte, NC, and serves clients nationwide.