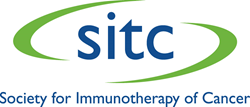 " ... advances in melanoma immunotherapy will continue to pave the way for immunotherapy development in other tumors."
CHICAGO, ILLINOIS (PRWEB) May 31, 2015
The most heavily attended and popular session at the 2015 American Society of Clinical Oncology (ASCO) Annual Meeting – "The Plenary Session Including the Science of Oncology Award and Lecture" – prominently featured presentations by immunotherapy experts and members of the Society for Immunotherapy of Cancer (SITC).
James Patrick Allison, PhD, chairman of the Department of Immunology at the University of Texas MD Anderson Cancer Center and SITC committee member, received the Science of Oncology Award. The Science of Oncology Award honors the contributions of innovative basic and translational scientists in cancer research. As the award's recipient, Dr. Allison opened the Sunday afternoon plenary session with his lecture, "Immune Checkpoint Blockade in Cancer Therapy: New Insights, Opportunities, and Prospects for a Cure."
A late-breaking abstract on an immunotherapy combo drug treatment for melanoma was also featured. Presented by the trial's lead investigator, Jedd D. Wolchok, MD, chief of the Melanoma and Immunotherapy Service at Memorial Sloan Kettering Cancer Center and an at-large director for SITC, the Phase III study demonstrated that treating advanced melanoma patients with either a combination of the immunotherapy drugs nivolumab and ipilimumab or nivolumab alone significantly increases progression-free survival over using ipilimumab alone. Of 314 patients receiving the combination, 57.6 percent had an objective response, measured as a significant reduction in tumor size, versus 43.7 percent of the 316 receiving nivolumab alone and 19 percent of the 315 receiving ipilimumab alone.
"The trial demonstrates the effectiveness of a combination of immune checkpoint blocking antibodies in treatment of advanced melanoma," said Dr. Wolchok. "The trial highlights important work being conducted on immunotherapeutic biomarkers and represents the efforts of many individuals and supporting organizations, such as the Society for Immunotherapy of Cancer, with their singular devotion to the future of cancer immunotherapy. I am pleased to be at ASCO as both a representative of this research and as a board member of SITC."
In his discussion remarks about the melanoma trial, Michael B. Atkins, MD, deputy director of the Georgetown-Lombardi Comprehensive Cancer Center and past SITC president, noted that the treatments, along with pembro, will likely become new standards for advanced melanoma therapy. "A new combination immunotherapy platform has been established on which to explore, but much work remains to be done," said Dr. Atkins. "Hopefully these advances in melanoma immunotherapy will continue to pave the way for immunotherapy development in other tumors."
About SITC
Founded in 1984, Society for Immunotherapy of Cancer (SITC) is a non-profit medical society dedicated to improving cancer patient outcomes by advancing the development, science and application of cancer immunotherapy through the core values of interaction, innovation and leadership. For more information on SITC, visit the Society website at http://www.sitcancer.org.
###