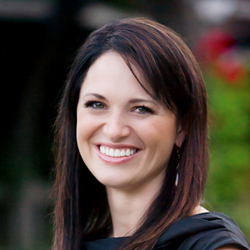 It is an honor to be associated with Aging Care.
San Clemente, CA (PRWEB) May 31, 2015
Dr. Amy Osmond Cook, one half of Dr. Osmond, joins agingcare.com as a new healthcare expert, covering topics related to caregiving for aging loved ones. AgingCare.com is a community of caregivers facing the challenge of caring for an elderly loved one. Agingcare.com provides a comfortable meeting place for the free exchange of ideas with knowledgeable professionals, responsive experts, and individuals. Website users are able to ask questions and receive one-on-one support and practical advice.
Amy Osmond Cook is thrilled to join the team of elder care experts who actively participate in the caregiver community, answer questions, and share their expertise in all aspects of elder care. Writers take their cues from the caregiver community and provide relevant, award-winning articles on topics such as maintaining physical and emotional well-being, handling family conflicts, managing legal and financial needs, and finding appropriate senior housing.
An experienced executive in senior care, Amy received her Ph.D. from the University of Utah in Communication. She is the marketing director of North American Health Care (CEO, John L. Sorensen), Executive Director of the Association of Skilled Nursing Providers, and a health/wellness columnist for the Orange County Register, Daily Herald, Aging Care, Family Share, and Cupid's Pulse. Amy has worked as an instructor at Arizona State University, Brigham Young University, and the University of Utah intermittently for the past 15 years. She has been featured in publications such as People and USA Today and on television shows such as Good Morning America.
"I am thrilled to join the agingcare.com community," said Dr. Osmond Cook. "Agingcare.com is one of the very best sites for caregivers, and I am proud to be associated with the organization. I hope to be able to provide information that will help caregivers in their very important job of caring for seniors and loved ones. It is an honor to be associated with agingcare.com."
Amy's full profile is available on LinkedIn.