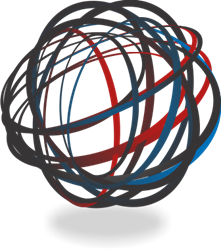 key cornerstones of education we believe in – creativity, exploration and communication
Ottawa, Ontario (PRWEB) June 18, 2015
idoodlesoftware inc. is proud to announce an exclusive partnership with Mountain Road Productions to incorporate the TotallyRandom.tv platform, an interactive website for ages 7-11 that introduces kids to safe social networking, digital media creation and online community interaction, into numerous global educational initiatives including Cubes In Space™.
Funded by the Canada Media Fund's Experimental Stream, TotallyRandom.tv was initially launched as a uniquely intertwined interactive website and webseries in both Canada and the U.S. in the fall of 2012, showcasing the top user-created content in 8 short sketch-comedy episodes released on the site (and YouTube.com/TotallyRandomWebTV channel) monthly. Featured in Canadian Living's editor picks for an interactive TV series the site is the first of its kind, turning traditional broadcasting on its side by establishing a partnership between the producer and viewer to create content.
Now, the TotallyRandom.tv playground is branching out and partnering with idoodlesoftware inc., an education software company offering innovative solutions to bridge the gap between traditional and digital learning. The goal is to utilize this innovative platform in ways to engage students around the world, in more creative, collaborative learning experiences. Using TotallyRandom.tv gives younger students, aged 6-11, an opportunity to virtually participate in programs such as Cubes In Space™, a global design competition for 11-14 year olds to develop experiments for launch into space via a sounding rocket from NASA Wallops Flight Facility on Wallops Island, VA. The site offers an interactive digital playground where these younger kids can create mock experiments in preparation for when they reach the required age to participate in Cubes in Space™.
"We are thrilled to be partnering with idoodlesoftware inc. and feel that TotallyRandom.tv is a perfect fit" says Executive Producer, Tim Alp. "It's always been a goal to integrate the site into new creative forms of education and we're excited to be delving into this realm" says Alp.
"TotallyRandom represents key cornerstones of education we believe in – creativity, exploration and communication" says Robert Sowah, Chief Executive Officer of idoodlesoftware inc. "Our plans for this incredible tool will not only offer students from kindergarten to university an innovative way to individually or collaboratively be creative but we also have plans for the corporate world as well."
Idoodlesoftware is not only offering TotallyRandom.tv to an entire new market of users but is also using the framework to design exciting new educational tools and programs for both students and educators.
-30-
About idoodlesoftware inc.
idoodlesoftware, inc is a global education company that prepares students to become 21st century learners, workers, and citizens by bridging the gap between traditional and digital learning. Founded in 2008, the company is based in Ottawa, Ontario, Canada and London, England and has a portfolio of educational software installed in over 8,000 schools representing 4,000,000 students in 22 countries. For more information please go to http://www.idoodlesoftware.com
About Mountain Road Productions Ltd.
Since 1997, Ottawa-based Mountain Road Productions has become synonymous with originality and excellence in the television industry, having produced multiple critically-acclaimed and award-winning series, specializing in factual, home renovation, comedy and lifestyle programming. For more information about Mountain Road, please visit http://www.mountainroad.ca.
For media inquiries, please contact:
Robert Sowah
Chief Executive Officer
idoodlesoftware inc.
info(at)idoodlesoftware(dot)com
888-735-4565
Margaret Robitaille
Communications Manager
Mountain Road Productions
margaret(at)mountainroad(dot)ca
613-237-4447