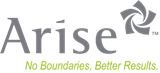 "We are honored to be named Video of the Year by PR World Awards."
Miramar, Florida (PRWEB) June 02, 2015
Arise Virtual Solutions has earned the prestigious PR World Awards® for Video of the Year. The annual PR World Awards program encompasses the world's best in organizational performance, innovations, products and services, executives and management teams, public relations and marketing campaigns, and customer satisfaction programs from every major industry in the world.
The Arise video, "Imagine Arise" was developed to conceptualize how Arise helps small businesses uniquely deliver call center services, creating a niche in a well-established vertical. With a business model that breaks away from the norms of the BPO and call center industries, "Imagine Arise" objectifies Arise's value and business model. In doing so, the video creates added value for the viewed, which helps viewers understand how they can deliver more flexibility and an enhanced customer experience.
What was so unique about Arise's video was the thought provoking approach in presenting its ideas. The viewer is asked to imagine a world where their most daunting challenges are non-existent. A world where their brand in untarnished and their customers are of utmost importance. Essentially, Arise was able to convey a world where challenges are overcome and goals met; a world where the unachieved is achieved.
"We are honored to be named Video of the Year by PR World Awards. The entire company collaborated on this video to produce an end result that not only showcased the Arise value, but also the dedication and commitment that the Arise team puts into supporting small businesses and enhancing customer experience," said Jared Fletcher, Senior Vice President, Operations and Chief Marketing Officer.
About Arise Virtual Solutions
Arise Virtual Solutions is changing the way companies think about call center services. Arise provides a virtual platform to connect primarily work-at-home service professionals running small call center businesses to Fortune 500 and other large companies. For over a decade, Arise's platform has enabled superior and extremely flexible customer contact, business processing and consulting solutions for numerous companies around the globe, uniquely blending crowdsourcing innovation, virtual technology and operational efficiencies to deliver an enhanced customer experience for a company's customers. Learn more about Arise at http://www.arise.com
About the PR World Awards
PR World Awards® is the world's premier public relations and corporate marketing awards program created to honor and recognize industry-wide and peer achievements and best efforts of corporate marketing, in-house public relations professionals, teams, & departments, corporate communications, and external PR agencies. Learn more about the PR World Awards at http://www.prworldawards.com