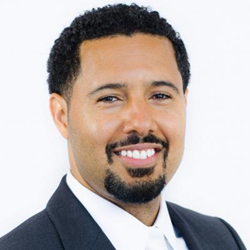 We're delivering the Reporting+Plus product to allow associations to fully analyze their email marketing within the context of their AMS.
Ashburn, Virginia (PRWEB) June 01, 2015
HighRoad Solution, the only digital agency focused exclusively on associations to offer email, automation and inbound marketing services announced the launch of a new product called Reporting+Plus. The announcement was made at the American Society of Association Executive's 2015 Membership, Marketing & Communications Conference held in Washington, DC.
The new software product designed and developed by HighRoad Solution, plugs into an association's existing association management system (AMS) to extend its database capabilities and store behavioral email data in a way that can easily be analyzed. The new product is the latest addition to HighRoad's growing email automation line that includes the award-winning Newsletter Xpress+ product and the +Plus Line that connects communication platforms to AMS databases.
"The creation of our software products has always been driven by the need to solve common association business challenges using technology," explained CEO and Co-Founder, Ronald McGrath. "Associations have been using email technology for over a decade and are now asking to go beyond the vanity metrics of open & click-through rates to get to a real understanding of the buying behavior of their members. Reporting+Plus allows association business leaders to query email data along with the transactional and demographic data already stored in their AMS using the native business intelligence tools of the AMS."
The new Reporting+Plus product is designed to work with BlueHornet and HubSpot, both of which are leading enterprise marketing software platforms that HighRoad delivers to the association industry. "Our product development focus is on designing and delivering software products that extend the AMS platforms to create digital ecosystems that make marketing easier for associations," stated McGrath. "We've always chosen to partner with enterprise digital communications software developers instead of building our own email software platform so that we can focus on what we do best—developing integration solutions—and rely on the hosting, security and development resources that only a large corporation could provide."
About HighRoad Solution
HighRoad Solution provides email, automation and inbound marketing solutions to the association and non-profit market. Utilizing BlueHornet for email and HubSpot for inbound, HighRoad connects these enterprise platforms using our +Plus automation product line to the leading association management, content management and event management platforms. Our digital communications work won us the endorsement from ASAE Business Services and powers the award-winning Associations Now Plus email newsletter from ASAE. HighRoad is a full service digital agency, with both the strategic, creative and technical expertise to deliver the right elements needed for award-winning solutions.