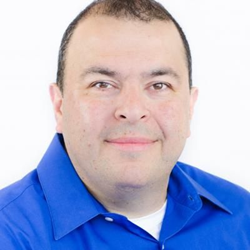 We're expanding our partner network to deliver new digital tools that associations can use to better engage prospects and members.
Ashburn, Virginia (PRWEB) June 02, 2015
HighRoad Solution, the only digital agency focused exclusively on associations to offer email, automation and inbound marketing services announced the expansion of their automation portfolio through establishing strategic partnerships with @Pay and BrightInfo. The announcement was made at the American Society of Association Executive's 2015 Membership, Marketing & Communications Conference held in Washington, DC.
"Associations need technology that delivers a similar experience that consumers have come to expect when researching and shopping online," stated David Caruso, President and Co-Founder of HighRoad Solution. "Unfortunately, the association industry severely lags behind the corporate market in digital marketing technology adoption and are failing to deliver a disruption-free, value-add user experience. We partnered with two companies that develop products that solve two of the most common association marketing pain points: allowing members to avoid cumbersome ecommerce processes and allowing users to find website content that is relevant to their individual interests based on their browsing behavior."
@Pay is an ecommerce service that works within email, the most common method used by associations for event, product and membership marketing. Associations can drop in a click-to-pay button before sending to their email lists to allow recipients to purchase in two clicks. The personalized and secure nature of email allows users to bypass returning to the association's website to complete transactions. "@Pay is a perfect solution for dues renewal and frequent purchases such as webinars, seminars and content downloads," explained Caruso. "It provides a pain-free user experience that increases the probability of users completing online transactions and encourages the behavior of making repeat email-driven purchases."
BrightInfo offers a content marketing service that provides users with suggested content based on their browsing behavior. The software automatically indexes the content contained within a website and begins to serve links up via widgets that can be placed strategically across the website to elicit specific user behavior. As users interact with the widget, BrightInfo continues to match the user behavior with content to provide a contextually relevant information experience and captures all interactions in detailed analytics.
"BrightInfo does all of the heavy lifting in terms of automating the curation and delivery of content", explained David Caruso." This allows association marketers to move from spending their limited resources in tactical efforts to spending time evaluating and planning for continuous improvement."
Both @Pay and BrightInfo are exclusively available to associations through HighRoad Solution who will provide implementation, integration and consulting services to support the new additions to the product portfolio.
About HighRoad Solution
HighRoad Solution provides email, automation and inbound marketing solutions to the association and non-profit market. Utilizing BlueHornet for email and HubSpot for inbound, HighRoad connects these enterprise platforms using our +Plus automation product line to the leading association management, content management and event management platforms. Our digital communications work won us the endorsement from ASAE Business Services and powers the award-winning Associations Now Plus email newsletter from ASAE. HighRoad is a full service digital agency, with both the strategic, creative and technical expertise to deliver the right elements needed for award-winning solutions.