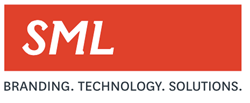 These new inlays are designed to bring retailers and brand owners significantly improved read ranges across wider angles of orientation, particularly in the dense tag populations.
New York, NY (PRWEB) June 02, 2015
Leading apparel brand identification solution provider, SML Group, today announced the launch of the GB3_R6 and MAZE_R6 inlays for high-volume retail applications. Both RAIN RFID inlays are based on the Impinj Monza R6 chip, which combines breakthrough features and unprecedented performance. The GB3_R6 and MAZE_R6 inlays are designed to bring retailers and brand owners significantly improved read ranges across wider angles of orientation, particularly in the dense tag populations typically found in high volume applications.
The GB3_R6 is designed as a medium sized inlay at 50x30mm (1.97x1.18in) that performs extremely well in a wide variety of orientation modes - greatly improving readability in real-world applications. Backscatter performance has also been improved for longer read ranges, especially when using hand-held readers and older readers with lower receiver sensitivities. The GB3_R6 is ideal for item/asset tracking including: denim, poly bags, apparel tags and boxed items.
The MAZE_R6 is designed as a large sized inlay at 68x14mm (2.68x0.55in) and features enhanced antenna architecture with improved forward and reverse link performance – resulting in greater overall read ranges, especially in dense tag populations. The MAZE_R6 is ideal for item/asset tracking including: pallet placards, cases, denim, poly bags, apparel tags and boxed items.
Both the GB3_R6 and MAZE_R6 inlays feature industry-leading performance with read sensitivity up to -20.0 dBm and write sensitivity up to -16.7 dBm. Additional features include:

AutoTune™ Technology - Dramatically improves inlay responsiveness by automatically and continually re-tuning the on-chip radios to compensate for changing environmental conditions, including the effects of nearby materials like fabrics, packaging and fixtures.
TagFocus™ - Suppresses previously read inlays to enable fast capture of inlay data.
FastID™ - Enables a high-speed multi-volume encoding process with quick write speeds of 1.6 ms for 32 bits.
Both the GB3_R6 and MAZE_R6 inlays have passed the ARC performance tests as defined by the RFID Lab at Auburn University certifying the inlays fully comply with specs A, B, C, D, F, G, I, K and M. The purpose of the ARC performance tests is to ensure that retail suppliers are able to deliver RFID tagged product to retailers that meet or exceed the levels of performance necessary to provide benefit to both the retailer and the retail supplier in a consistent and cost effective manner.
"We continue to expand our inlay portfolio based on our own in house designs," said Philip Calderbank, Vice President of Global RFID for the SML Group. "These new inlays offer increased sensitivity and help bring a stable rate of read performance when our RAIN RFID stickers and hang tags are attached to difficult product categories, such as those that are stacked closely together or when the product is displayed on metal shelving. We are also excited about the improved orientation features because it helps when reading tags on hanging garments, but also helps accelerate the use of RAIN RFID in an EAS loss prevention environment."
"The new GB3_R6 and the MAZE_R6 inlays from SML will enable retailers to garner Item Intelligence like identity, location and authenticity from even difficult product displays in store," said Craig Cotton, Vice President of Product Management and Marketing for Impinj. "These new inlays will provide the quality and reliability SML customers have come to depend on."
About SML Group
SML is a global total brand identification solution provider serving an international clientele consisting of top fashion brands and some of the largest retailers in the world. Its wide range of high quality products includes woven labels, printed fabric labels, EAS, RFID, heat-transfer, packaging, specialty trims, printed paper products, etc. With a presence in over 30 countries and wholly-owned manufacturing facilities around the world, SML is committed to effectively and efficiently serving the worldwide needs of clients and exceeding their expectations in quality, price, service and speed. The SML RFID brand provides for RFID item visibility with EAS-type loss prevention and includes RFID-enabled labels/tickets/hang-tags, as well as EPC serial number chip encoding, which is provided through a network of globally located service bureaus. A cloud-based IT data management solution completes the SML RFID package.
Visit the SML website at http://www.sml.com
About Impinj
Impinj is the world's leading provider of RAIN RFID solutions that deliver Item Intelligence to retail, pharmaceutical, healthcare, food and beverage, and many other industries. We enable the Internet of Things to identify, locate and authenticate billions of items, and our Item Intelligence platform comprises the most comprehensive and widely adopted RAIN RFID product portfolio in the world. For more information about Impinj, visit http://www.impinj.com
###
AutoTune, FastID, Monza and TagFocus are registered trademarks or trademarks of Impinj, Inc.