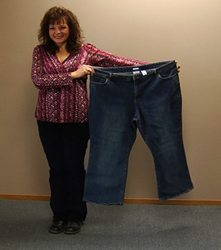 Diet Doc adds FDA approved Orlistat to their already successful collection of safe and fast weight loss alternatives!!
Dallas, TX (PRWEB) June 02, 2015
FDA approved Orlistat for weight loss is now available to qualified Diet Doc patients after a satisfactory doctor consultation. The less potent, over-the-counter version of Orlistat, Alli, has been on the market for several years and has the longest track record as an FDA approved weight loss treatment. Working to block the enzyme that breaks down fats in foods, Orlistat treatment prevents the body from absorbing fats, instead diverting them through the intestinal system to be excreted through feces.
The most common side effects reported are changes in bowel movement due to unabsorbed fats. Patients often report a fatty/oily stool, intestinal gas with discharge, increased number of bowel movements or poor bowel control. However, these side effects are generally diminished when patients control their dietary fat intake and rarely cause patients to withdraw from clinical trials. Rare cases of liver injury and development of breast cancer have been reported with the use of Orlistat for weight loss, however, the causal relationship has not been established.
Although modest results are reported with Orlistat and diet alone, the treatment does show definite weight loss, as well as improvement in blood pressure, cholesterol levels and reduced glucose levels leading to the reduced incidence of diabetes.
During a private, online doctor consultation, and based on medical history, Orlistat may be recommended as a safe and effective weight loss option for dieters who are willing to make certain lifestyle changes. Dieters will work closely with certified nutritionists to create meal and snack plans that will work with Orlistat to diminish the most common side effects and will begin seeing weight loss quickly.
Diet Doc continues to offer a host of other safe and effective weight loss alternatives for those patients who feel that Orlistat may not be their most preferred weight loss method. After an extensive review of the system, nutritional needs, medical conditions and weight loss goals, the doctors may recommend prescription hormone diet treatments, proprietary diet pills and powerful fat burners for qualified patients. These exclusive diet products are designed to work flawlessly with the tailor-made meal and snack plans to target and attack fat that has comfortably and dangerously nestled itself around the internal organs, in the belly, hips, thighs, underarms and buttocks. Patients report noticing the loss of pounds and inches within days of beginning the prescription hormone diet plans and report losing 20 or more pounds per month without hunger, cravings or fatigue during dieting.
Diet Doc's medical weight loss programs, which now feature an even broader range of safe and effective prescription weight loss medication, including FDA approved Orlistat for weight loss, is easy to follow and simple to sign up for. New patients are encouraged to call the company or visit http://www.dietdoc.com to complete a health questionnaire and schedule their doctor consultation. Because the company understands and respects each patient's time and privacy, they partnered with Telemedicine, enabling patients in even the most remote regions of the country to consult with doctors, schedule weekly checkup calls and reorder their prescription diet products for direct delivery to their home or office without costly and time consuming doctor or weight loss clinic visits.
Because Diet Doc continues to utilize the most current medical, nutritional and technical advances, they have become a leader in the weight loss industry. They have helped thousands of people restore their figure and improve their health without leaving the comfort of their own home. With unlimited access to their staff of professional and dedicated experts, more and more people are turning to Diet Doc for their weight loss needs.
About the Company:
Diet Doc Weight Loss is the nation's leader in medical, weight loss offering a full line of prescription diet products, doctor, nurse and nutritional coaching support. For over a decade, Diet Doc has produced a sophisticated, doctor designed weight loss program that addresses each individual specific health need to promote fast, safe and long term weight loss.
Diet Doc Contact Information:
Providing care across the USA
Headquarters:
San Diego, CA
(888) 934-4451
Info(at)DietDoc(dot)info
http://www.dietdoc.com
Twitter: https://twitter.com/DietDocMedical
Facebook: DietDocMedicalWeightLoss
Linkedin: https://www.linkedin.com/company/diet-doc-weight-loss?trk=biz-brand-tree-co-logo