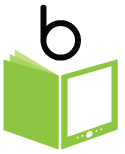 From day one, Bibliomotion has been committed to helping authors build their brands...
Boston, MA (PRWEB) June 02, 2015
Now in its fifth year of operations, Boston-based trade book publisher Bibliomotion has hired a branding and marketing expert, specifically to work with authors to build their brands, and a new marketing assistant to provide additional support.
The company has hired Alicia Simons to serve as Senior Director of Marketing. Simons was a brand manager for 12 years with the Campbell Soup Company, in both the US and Europe. Following Campbell's Alicia ran her own consulting practice. For the past four years, she has been a senior consultant with Boston-based Monaco Associates, an author-driven marketing firm that helps authors build personal brands and develop marketing platforms. Erin Leddy, a recent Bowdoin College graduate, will serve as the Marketing and Social Media Assistant. She holds a B.A. with a double major in English and Spanish and brings hands-on experience in marketing and communications. "We're very pleased to bring Alicia and Erin on board to help us bring more rigor to our marketing. From day one, Bibliomotion has been committed to helping authors build their brands, but we recognize that having specific expertise and devoted staff for this function is critical to our success," says Jill Friedlander, president and co-founder of Bibliomotion.
"Since its start, Bibliomotion has demonstrated uncommon commitment to helping its authors achieve their goals for the book and beyond," Simons remarks. "I am thrilled to join this team and help set up each Bibliomotion author for success."
With 50 titles now in print, and 15-20 titles planned over the course of the next year, the company continues to experience growth. "We have discovered that the most important asset we have is our authors. We remain committed to growing our author community and supporting the goals they have for their books and their businesses," adds Erika Heilman, publisher and co-founder of Bibliomotion.
###
About Bibliomotion:
Bibliomotion is a book publishing house designed for the new publishing landscape. While many publishers work to retrofit old processes for new realities, Bibliomotion was founded by book-industry veterans who believe the best approach is a fresh one – one that focuses on empowering authors and serving readers above all else. Moving away from the top-down model that has dominated the publishing process for years, we give each member of the team – including the author – a seat at the table from the very beginning and in doing so, work side-by-side to launch and sell the best content possible, making it available in a variety of forms. http://www.bibliomotion.com