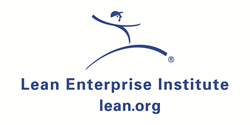 You cannot put in a supermarket, or a pull system, or kanbans without a plan for every part.
Cambridge, MA (PRWEB) June 03, 2015
Manufacturing companies pursuing lean transformations are overlooking a critical step in the change process – developing and maintaining a Plan for Every Part or PFEP, according to author and lean practitioner Rick Harris.
"We view PFEP as the DNA of a plant," said Harris, a faculty member of the nonprofit Lean Enterprise Institute (LEI) and co-author of its materials handling guide Making Materials Flow, winner of a Shingo Research Award. "A PFEP is absolutely critical to a lean transformation," said Harris.
Lean Material Handling
Essentially an electronic spreadsheet or database, the PFEP fosters precise, accurate, and controlled inventory reduction, while serving as the foundation for the continuous improvement of a plant's material-handling system.
In a comprehensive article on LEI's web site, Harris explained that the PFEP contains all the critical information about parts, such as part numbers, hourly usage, storage locations, number of parts needed, box and part dimensions, suppliers, transport carriers, transit times, and other vital data.
This information is used to manage the lean material-handling system, size parts supermarkets and storage racks containing purchased parts, and design timed delivery routes with kanbans.
"You cannot put in a supermarket, or a pull system, or kanbans without a plan for every part," Harris said during a recent podcast interview with Gemba Academy, a leading provider of online, video-based lean and six sigma training. "Every time companies try, they fail miserably, and then, they say 'this [lean] stuff doesn't work.' Well, the number one reason it didn't work was because they didn't have a Plan for Every Part."
During the podcast, Harris also discussed:

Important differences between scheduling lean and traditional manufacturing plants.
The five types of material-handling routes and how they make operators more productive.
What lean principles to implement before and after developing the PFEP.
An example of standardized work for leaders from his time as a Toyota manager.
Personal anecdotes of learning lean principles from his challenging Toyota sensei or teacher.
Making Materials Flow, co-authored by Harris with his son, Chris Harris, and Earl Wilson, explains step-by-step how to create, sustain, and improve a lean material-handling system by using PFEP and other key methods and formulas. The illustrated book is part of a series of practical lean management workbooks published by LEI.
Harris received his lean management education at Toyota's Georgetown, KY, plant, where he was a member of the startup team and an assembly manager. He continued his training at the Tsutsumi Assembly Plant in Toyota City, Japan. He is experienced in developing layouts that facilitate one-piece flow, operator flexibility, first-time-through quality, optimum uptime, and reduced capital investment. He helps companies make lean transformations through Harris Lean Systems Inc. in Murrells Inlet, SC.
About Lean Enterprise Institute
Lean Enterprise Institute Inc., is a 501(c)(3) nonprofit based in Cambridge, MA, with a mission to makes things better through lean thinking and practice. Founded in 1997 by management expert James P. Womack, PhD, LEI conducts research, teaches educational workshops, publishes books and ebooks, and runs conferences to advance lean thinking and practice around the world. We support other lean initiatives such as the Lean Global Network, the Lean Education Academic Network, and the Healthcare Value Network. Visit LEI at http://www.lean.org for more information.