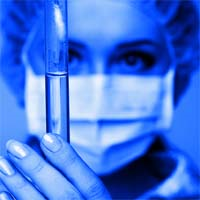 Soluble mesothelin remains the best available biomarker for mesothelioma.
Raleigh, NC (PRWEB) June 03, 2015
Researchers at the University of Western Australia compared studies on two biomarkers for mesothelioma and say the tried-and-true marker mesothelin is the best option available. Surviving Mesothelioma has just posted an article on the research. Click here to read it now.
Scientists in the University's National Center for Asbestos Related Diseases say, even though a mesothelin test can sometimes produce false positive results, it is still preferable to fibulin-3 for identifying mesothelioma.
"Preliminary results on the diagnostic accuracy of fibulin-3 have been inconsistent," writes lead author Jenette Creaney, PhD. "To date, soluble mesothelin remains the best available biomarker for mesothelioma."
Writing in Current Opinion in Pulmonary Medicine, Creaney and her team note that accurate biomarkers for mesothelioma are badly needed because the lung fluid buildup associated with mesothelioma can have dozens of other possible causes.
"The search for new, more accurate biomarkers is one of the most vital areas of mesothelioma research," observes Alex Strauss, Managing Editor of Surviving Mesothelioma. "Researchers around the world are actively working on a way to pinpoint this deadly cancer earlier when treatments are more likely to be effective."
To read the details of the research, including one area in which the fibulin-3 biomarker may top mesothelin in the management of mesothelioma, see Mesothelin Flawed But Still the Best Mesothelioma Biomarker, now available on the Surviving Mesothelioma website.
Creaney, J, et al, "Comparison of mesothelin and fibulin-3 in pleural fluid and serum as markers in malignant mesothelioma", Mary 26, 2015, Current Opinions in Pulmonary Medicine, Epub ahead of print, http://www.ncbi.nlm.nih.gov/pubmed/26016578
For nearly ten years, Surviving Mesothelioma has brought readers the most important and ground-breaking news on the causes, diagnosis and treatment of mesothelioma. All Surviving Mesothelioma news is gathered and reported directly from the peer-reviewed medical literature. Written for patients and their loved ones, Surviving Mesothelioma news helps families make more informed decisions.