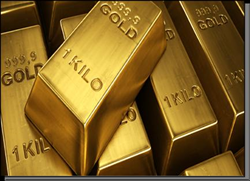 Carlsbad, CA (PRWEB) June 07, 2015
Industrial and Investment buyers have been able to purchase all sorts of agriculture products, custom housing, jet aircraft, and electric cars for future delivery, often obtaining a discount for the cash purchase.
In the world of gold, the purchaser can buy coins, bullion, mining stocks, and options on the future value of the asset. There is however a "missing transaction" in gold – namely -- the cash discounted value of the metal.
Cash Capital LLC is the first organization that is stepping into this void by offering a hybrid, alternative gold contract. The transaction is for domestic, US mined, gold.
The missing transactional link is the purchase of gold while it is still in the ground. Similar to purchasing options, the buyer is essentially buying future gold delivery. In the Cash Capital transaction, the buyer has the option of taking delivery of the physical GLD, or the locked-in profit at the time of the purchase. Here are the significant characteristics of this new process:

The gold that is delivered under contract is all GLD standard, refined by accredited London Bullion Market Association approved refineries.
The GLD is delivered after 12 or 18 months as selected in the contract.
If the locked-in-profit option is selected, the Gold is discounted from 10% to 16% based on the contract duration, in the in the spot market, on the day the contract is signed.
The Cash Capital contract is also backed by the value of the metals and minerals on the property via lien on the property and company assets.
Gold investing has become a standard investment vehicle largely due to the volatile condition of international banking and non-backed currencies. It is difficult to understand how the cash–discounted purchase gap has existed in Gold, but there is now at least a response to this missing transactional link and the likelihood of future additional competitive offerings.
For more information contact Edward E. Frauenheim III at 312,371.4949 or e(dot)frauenheim3(at)cashcapitalllc(dot)com.