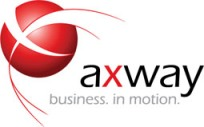 Phoenix, AZ (PRWEB) June 02, 2015
PHOENIX – June 2, 2015 – Axway (Euronext: AXW.PA), a market leader in governing the flow of data, today announced it will present at the 2015 Gartner Enterprise Architecture Summit on the value of APIs in modernizing data delivery. With digital business initiatives well underway in organizations across industries, this year's conference will feature tips from leading enterprise architects and IT innovators on using modern technology to generate new opportunities for growth and to establish a competitive advantage in this new digital business environment. The summit will take place June 3-4 at the Gaylord Texan in Grapevine, Texas.
On Thursday, June 4, Axway will share how a leading credit information company is leveraging Axway API Management to support its data-as-a-service initiative as part of the organization's digital business transformation. Attendees will learn how the use of APIs has helped support a key objective of digital business – growing customer relationships – by liberating and automating the company's delivery of global data directly into its customers' CRM and ERP applications. The company will also share how it has monetized the API and further demonstrate opportunities for new revenue streams with the rise of digital business. Throughout the customer testimonial, Axway will highlight key objectives, guidelines and best practices for establishing an approach to integrating APIs for digital business.

WHAT: Liberating & Modernizing Data Delivery with APIs – Customer Testimonial
o Enhancing and growing customer relationships are key objectives for the Digital Business. Axway and customer to present case study and examine the strategy, approach and results for liberating and modernizing data delivery through API Management technologies.

WHO: Ross Garrett, senior director, API management product marketing, Axway
WHEN: 10:15 a.m. CT, Thursday, June 4, 2015
WHERE: Room Grapevine A, Gaylord Texan, 1501 Gaylord Trail, Grapevine, TX, 76051
For more information about the Gartner Enterprise Architect Summit, please visit: http://www.gartner.com/technology/summits/na/enterprise-architecture/
Follow Axway on Twitter: http://twitter.com/Axway
About Axway
Axway (Euronext: AXW.PA), a market leader in governing the flow of data, is a global software company with more than 11,000 public- and private-sector customers in 100 countries. For more than a decade, Axway has empowered leading organizations around the world with proven solutions that help manage business-critical interactions through the exchange of data flowing across the enterprise, among B2B communities, cloud and mobile devices. Our award-winning solutions span business-to-business integration, managed file transfer, operational intelligence, API and identity management, and email security– offered on premise and in the Cloud with professional and managed services. Axway is registered in France with headquarters in the United States and offices in 19 countries. http://www.axway.com
About Axway 5 Suite
Axway 5 Suite offers control and optimization of the flow of data through integration, visibility, policy, security and reliability to govern business-to-business interactions, communities, systems and data types – within and beyond the enterprise edge.