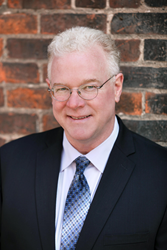 The greatest value these new-client generation programs bring is time savings and a shortcut to the reps' ability to build their books more quickly
Marine on St. Croix, Minnesota (PRWEB) June 02, 2015
In his recent article published on ThinkAdvisor, "How Super OSJs Bring Innovation to Broker-Dealers," independent channel broker-dealer recruiter Jon Henschen examines how producer groups are bringing new value propositions to financial advisors where broker dealers cannot due to the limitations they face in an increasingly regulated industry. This analysis looks at trends over the past two years and the programs producer groups offer that are designed to extend the reach and profitability of a rep's practice.
Producer groups are a large grouping of financial advisors (also called Super OSJs) that joins together with either a single OSJ (Officer of Supervisory Jurisdiction) or multiple OSJs within the group, with all advisors in the group tied to a single broker-dealer. When advisors join together they reap benefits beyond what they can get from the broker dealer alone in three key areas: scale (better payouts), networking and access to market niches they may not be able to gain entrance into on their own.
Henschen observes that broker-dealer partners are increasingly recognizing the added value of producer groups and are actively supporting their growth. He continues by reviewing several producer group examples that bring a new dynamic to the independent broker dealer channel.
First Henschen discusses the new value streams producer groups are generating. For example, one particular group works to help reps reach higher payout levels by having unique outside business activities, then sharing the profits from these endeavors among the group members (they refer to them as revenue silos).
Another example of added value observed by Henschen is of an OSJ that is developing unique proprietary programs implemented through social media that focuses on the three phases of retirement (Active – Slowing Down – Inactive).
The article continues by looking at producer groups that have marketing programs geared toward specific marketing niches, for example, telecommunication workers. These programs help advisors by providing proprietary seminars developed by the producer group. They provide assistance in setting up seminars or provide access to potential clients that the advisor might otherwise have difficulty reaching.
There are 401(k) programs targeted at specific company opportunities nationwide, such as the current AT&T EPO. There are also producer groups offering high net-worth programs for financial advisors who have more sophisticated skills in estate planning and wealth management. Henschen cites an example of a producer group that has a program geared towards bringing advisors a steady stream of clientele with net worth over $5 million.
Henschen's article notes that the greatest value these new-client generation programs bring is time savings and a shortcut to the reps' ability to build their books more quickly. According to Henschen, "In the years we've been recruiting reps, one thing rings true: many advisors lack either the ability, social skills or the desire to do the marketing process effectively and prefer to focus on the investing and planning side of the business.
Henschen concludes by noting that these innovative producer groups are bringing a breath of fresh air to our stifled and heavy-handed regulatory environment. Read the full article.
Jon Henschen is President of Henschen & Associates, an independent broker dealer recruiting firm located in Marine on St. Croix, Minnesota. With more than 20 years of industry experience, Jon is a staunch advocate for independent financial advisors, and is widely sought after by both reps and broker dealers for his expertise and advice on independent broker dealer topics. Jon was named to the 2012 IA 25, Investment Advisor Group's list of the 25 most influential people in the advisor and financial services industries.