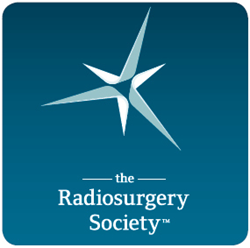 This study is an impressive and important contribution to the existing SBRT literature.
Campbell, California (PRWEB) June 02, 2015
The Radiosurgery Society® (RSS), a non-profit medical society, announced a study from the RSSearch® Patient Registry evaluating the treatment patterns and clinical outcomes of stereotactic body radiotherapy (SBRT) for the treatment of centrally located primary non-small cell lung cancer (NSCLC) or lung metastases.
The study, published in the May, 2015, issue of Radiation Oncology (http://www.ro-journal.com/content/10/1/113/abstract), included 111 patients with 114 centrally located lung tumors who were treated with SBRT at 19 radiotherapy centers across the United States and Germany. SBRT is a radiation treatment option that delivers high doses of radiation in a short number of treatment sessions. The study was conducted on 47 patients with early-stage NSCLC and 64 patients with lung metastases, all treated with SBRT.
In this study, treatment management practices indicated that patients with primary NSCLC were older and received higher doses of SBRT than patients with lung metastases. Despite these differences, the local tumor control and overall survival rates were comparable to previously reported studies using SBRT as treatment of centrally located lung tumors.
"In the center of the chest there is convergence of critical airway, vascular and esophageal structures – with conformal targeted stereotactic radiation, this study has shown we can treat tumors in this location safely and effectively in the community," stated Anand Mahadevan, MD, Assistant Professor, Department of Radiation Oncology, Beth Israel Deaconess Medical Center, Boston, MA.
The authors indicated that additional studies need to be completed to determine the optimal SBRT dose for central lung tumors that is both efficacious and results in minimal toxicity.
"This study is an impressive and important contribution to the existing SBRT literature. It convincingly demonstrates, that in medically inoperable patients – talented and experienced radiation oncologists can safely use SBRT to treat primary and secondary lung tumors arising in the so called "no fly zone" in the central aspect of the lungs," commented Dr. Ziv Gamliel, MD, FACS, Chief of Thoracic Surgery, MedStar Franklin Square Medical Center, Baltimore, MD.
Dr. Gamliel further commented, "This represents an important additional and potentially superior treatment option for patients who could heretofore be treated only with conventional external beam radiotherapy. As the authors point out, the optimal dose and fractionation scheme have yet to be determined for central lung lesions. Moreover, it remains to be seen whether – when treating central lung tumors – the safety and efficacy reported by the authors will be reproducible by other centers."
As the field of radiosurgery and SBRT is continuing to grow rapidly, the need for tracking clinical outcomes in a patient registry is becoming more evident. This process aims to provide valuable information that is key to the continued development of the field for both the medical community and its patients. The RSSearch Patient Registry is an international patient registry dedicated to standardizing the collection of screening, treatment and outcome data from patients with benign and cancerous tumors treated with SRS and/or SBRT. There are more than 40 centers across the globe with more than 15,000 enrolled patients who have partnered with RSSearch to aid in the mission of collecting data to better the field and patient outcomes in the future. RSSearch is currently the largest database dedicated to SRS/SBRT patients and their care, managed by The Radiosurgery Society, a non-profit medical society.
About The Radiosurgery Society®
The Radiosurgery Society (RSS) – a non-profit, independent, multi-disciplinary organization of surgeons, radiation oncologists, physicists, and allied professionals, who are dedicated to advancing the science and clinical practice of radiosurgery. Originally formed in 2002 and becoming (501c6) in 2008, the Radiosurgery Society today represents approximately 600 members who perform stereotactic body radiotherapy and radiosurgery in hospitals and freestanding centers throughout the world.