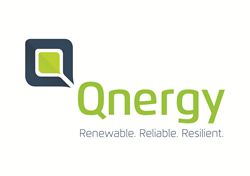 "Qnergy's technology is a real breakthrough, an outstanding technological and engineering achievement ... our Stirling engine-based micro-CHP (Combined Heat and Power) system is 95% efficient," said Dr. Ariel Halperin of Tene Investment Funds.
Ogden, UT (PRWEB) June 03, 2015
Qnergy announced today that it has secured an additional $20 million for its Series A financing round, which will help fund the energy technology company's continued growth and dominance as a Stirling engine and systems pioneer and manufacturer. The latest round of funding is an investment led by Tene Investment Funds, an Israeli PE fund, with participation from its existing investors.
The company's premier product, Stirling closed-cycle external combustion engine, is highly efficient and can generate reliable electrical power using virtually any heat source including gas, bio-gas, propane, wood, coal, natural waste and solar. The zero-maintenance eco-friendly engines are a highly effective energy platform, changing the dynamics of how both commercial and non-commercial end users will economically power homes, businesses, off-grid locations such as oil and gas production sites, and users in developing countries.
"Qnergy's technology is a real breakthrough, an outstanding technological and engineering achievement that is carrying a strong message to a variety of sectors. Our Stirling engine- based micro-CHP (Combined Heat and Power) system is 95% efficient — yet dramatically increases energy production. It significantly contributes to the distributed generation revolution, by providing a path breaking solution for multi-family homes and small commercial businesses such as hotels, gyms and hospitals. Our remote generation systems are bringing significant savings to the O&G (oil and gas) industry while substantially minimizing a company's environmental footprint by using a product which transforms energy waste, such as flare gas, into a clean revenue stream as well as reducing emissions and other harmful effects. In addition, Remote Power generation systems provide an opportunity for a dramatic change in power generation for the developing world. I am excited about the opportunities ahead for Qnergy and its offering to the global markets," said Dr. Ariel Halperin, Tene Investment Funds senior managing partner.
ABOUT QNERGY: Qnergy is an energy technology company that develops and manufactures high-efficiency Stirling-based power generation systems for residential, commercial, and industrial installations. A spin-off of Ricor Cryogenic and Vacuum Systems, Qnergy's Stirling technology has been successfully deployed in power systems for more than 40 years. With facilities in the United States and Israel, Qnergy offers a broad array of energy solutions including micro-combined heat and power (micro-CHP) for gas and bio-mass applications, Remote Power generation for Oil and Gas Upstream and Midstream applications and Bio Gas power generation, and more. For more information about Qnergy's Stirling platform and products, please visit http://www.qnergy.com.
ABOUT TENE: Tene Investment Funds is an Israeli PE fund focused on investment in Israeli-related industry. Tene invests in export and growth oriented companies with leading global market positions. ‫.. The fund's portfolio includes investments in Gadot Chemical Tankers and Terminals, Israel's most prominent player in sales, distribution and logistics of chemicals; and Gazit Industries, a leading manufacturer of extruded plastic products and acrylic boards. Some of Tene's well-known exits include the sale of Netafim, the world pioneer in drip irrigation, to Permira in 2011 and Caesaerstone – a global leading manufacturer of high quality engineered quartz surfaces. For more information regarding the fund please see http://www.tenecapital.com‬‬‬‬‬‬‬‬‬.
— END —