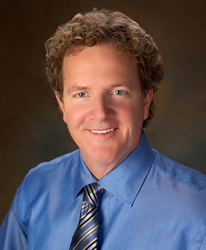 St. Petersburg, FL (PRWEB) June 01, 2015
Dr. Bruce M. Crawford is pleased to announce the availability of the state-of-the-art Cone Beam imaging system. He has adopted the latest in three-dimensional x-rays, to create individualized treatment plans, for patients seeking dental implants in St. Petersburg, FL. An implant is a permanent and natural looking tooth replacement option. By relying on the detailed data provided by this technology, Dr. Crawford is able to assess and eliminate many of the risk factors associated with this type of oral surgery.
The loss of a tooth creates significant issues over time. Roots provide stimulation that is vital to bone density. Beneath the gum line, the jawbone begins deteriorating immediately without that stimulation. The foundation for other teeth sustains damage, eventually leading to further tooth loss. Dr. Crawford provides the solution in St. Petersburg, FL, with dental implants. To ensure a safer procedure, he utilizes Cone Beam imaging technology. This allows him to see the extent of bone loss and changes that have occurred in the facial structure. Nerves and other structures are displayed clearly on the three-dimensional representation, which allows him to analyze the best possible location and fit for the post of the tooth replacement.
A Cone Beam system includes a cone-shaped x-ray device, connected to an arm that swivels around the patient's face, to capture detailed images of the teeth, mouth, jaw and neck. It is much more expedited than traditional x-ray procedures, which use uncomfortable bitewings inserted in various locations in the mouth. The numerous individual shots must then be pieced together to encompass the entire oral cavity. Patients can enjoy shorter appointments that are also more thorough. The FDA has approved this technology for use in dental and periodontal diagnoses and treatments, because of the clinical benefits provided. Not only is it effective in planning a dental implant procedure, it also aids in the diagnosis of tumors, infections, and cavities.
In St. Petersburg, FL, dental implants are safer and easier than ever thanks to advanced three-dimensional imaging at Dr. Crawford's office. Individuals who are interested in learning more about tooth replacement options can learn more on his website.
About the Doctor
Dr. Bruce M. Crawford is a periodontist in St. Petersburg, FL, serving as a specialist for more than 20 years. Dr. Crawford not only specializes in treating gum disease and dental implants, he has also served a clinical professor at the University of Florida for more than 15 years. He believes having a healthy mouth leads to a healthy life, and enjoys helping his patients regain their confidence through improved health. To learn more about the dental services Dr. Crawford offers please visit his website at http://www.brucecrawford.com or call (727) 231-5908.