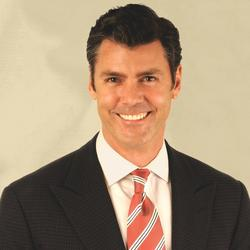 Sotheby's International Realty will allow us to broaden our bandwidth and bring a transformational level of customer service to all we serve - Jeff Wilson
Washington, DC (PRWEB) June 01, 2015
TTR Sotheby's International Realty is proud to announce that Jeff Wilson and Daniel Heider of Wilson & Heider have joined the firm. Jeff Wilson joins the firm as Senior Vice President and Daniel Heider joins the firm as Vice President.
Wilson & Heider brings a combined 32 years of real estate experience and deep knowledge of the Washington market to TTR Sotheby's International Realty and their impressive list of clientele. As a native Washingtonian, Jeff Wilson is consistently recognized by the Wall Street Journal and Real Trends Magazine as one of the most successful real estate agents in the nation. Daniel Heider (a third generation Washingtonian) has been nominated to the "Top 30 Under 30" by REALTOR Magazine; Daniel is currently the highest producing agent under the age of 30 in the Capital Region. Wilson & Heider's prolific track record has earned them acclaim as one of the top-producing teams in the Washington metropolitan market. Their year-to-date sales have already exceeded 50 million dollars.
With a rapidly expanding client base in the luxury residential market, Wilson & Heider launched LifeAtTheTop.com as a definitive source for the region's most luxurious penthouse and condominium residences. TTR Sotheby's International Realty currently maintains the largest active inventory of exclusive penthouse residences in Washington, making the addition of Wilson & Heider a key strategic partnership.
"Sotheby's International Realty will allow us to broaden our bandwidth and bring a transformational level of customer service to all we serve. Washington is truly a global city, and we now have a global platform on which we will continue to build our business," notes Jeff Wilson. Mark Lowham, Managing Partner of TTR Sotheby's International Realty added, "Jeff and Daniel are extremely knowledgeable, innovative, and well respected leaders in the brokerage community, and we look forward to working side by side with them to expand significantly their already successful business."
TTR Sotheby's International Realty is the only residential brokerage firm ranked in the Top 50 Philanthropic Companies in the Washington Metropolitan Region by the Washington Business Journal. This strong community leadership was a major draw for both Wilson and Heider. Jeff and Daniel are actively engaged in a broad range of regional charitable and civic organizations. Jeff serves on the board of the Washington Humane Society and supports Food and Friends, the Pancreatic Cancer Action League, and the American Cancer Society, among others. Daniel serves the Eric Trump Foundation benefiting St. Jude Children's Research Hospital, the Make a Wish Foundation, and he is a Junior Council member at Children's National Health System.
According to Daniel Heider, "Jeff and I are incredibly excited to see the next iteration of our business come to life in a powerful way. TTR Sotheby's International Realty not only leads the luxury market in sales volume, but also exemplifies a true commitment to bettering the communities in which we live and work. We consider ourselves extremely fortunate and part of our personal mission is to improve the lives of those around us."
TTR Sotheby's International Realty's Georgetown brokerage is located at 1206 30th Street, NW Washington, DC 20007. As the exclusive affiliate of Sotheby's International Realty in the Washington region, property listings of TTR Sotheby's International Realty are distributed worldwide on the sothebysrealty.com global website, as well as on the firm's local website, http://www.ttrsir.com. For additional information, please contact Jeanne Choi, VP of Marketing and Communications. The Sotheby's International Realty network currently has more than 14,500 sales associates located in approximately 750 offices in 53 countries and territories worldwide.