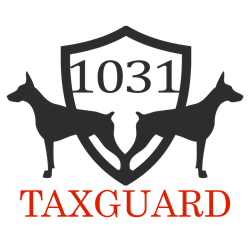 Cap Rates in LA just keep going down
Los Angeles, California (PRWEB) July 14, 2015
The principals of TaxGuard1031 have many years of experience dealing with property exchanges. Through these experiences, Rusty and his team have noticed that most new clients are not as well versed as they should be on doing a 1031 transaction.
It is for this reason Rusty has now created a weekly series of short videos being released today where clients can go and get all the information they need on the subject. Today's release is the intro to the 1031 process. Next week's publications will be about the Escrow, Accommodator, and the 45-day period. As time goes by Rusty will go deeper and deeper into the subject covering topics from replacing your property and debt, cap rates in different markets to valuation of properties based on the economy.
The first video can be found on TaxGaurd1031's website, http://www.taxguard1031.com.
Along with each video you will find a more in depth article on the specific subject giving even more data surrounding the video. Rusty Tweed has been in business with Tweed Financial for more than 20 years, and is well versed in finance, the state of our economy and future developments. Taking this knowledge and applying it to real estate has really allowed Rusty to help his clients from a 20,000 foot view. Check out what Rusty Tweed and his team have to offer. According to Rusty Tweed, "the real estate market is hot and now is the time to understand and take advantage of it."
About TaxGuard1031
TaxGuard1031 is a Real Estate Brokerage Firm dedicated to guiding investors and brokers alike through the 1031 exchange process by assisting them or their respective clients in finding properties. TaxGaurd1031 is a DBA of TFS Properties, Inc. CA BRE #01953354, located in San Marino, CA. Securities are offered through Concorde Investment Services, LLC (CIS), member FINRA/SIPC. TFS Properties, Inc. and TaxGuard1031 are independent of CIS. The information contained herein is intended for informational purposes only and does not constitute an offer to sell or buy real estate properties or securities. There are risks associated with investing in real estate properties including, but not limited to, loss of entire investment principal, declining market values, tenant vacancies and illiquidity.