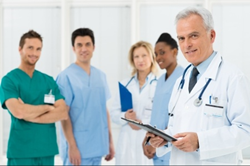 Instead of taking the risk, enrolling into drug detox is the best way to save your life from an overdose
Nashville, TN (PRWEB) June 03, 2015
According to an article published on May14th by the Inquisitr police officers intercepted fake oxycodone pills which actually contained the potent addictive drug fentanyl. The fake pills were doctored to look legitimate, and even sported the "A/215" imprint common on real oxycodone pills. Police officers are warning those consuming 30 mg oxycodone to be exceptionally critical of their prescriptions—especially those who order the pills online or buy them illegally on the street. Fentanyl is an opiate-based narcotic and is "50 times as potent as heroin," according to the Inquisitir. The substance is likely to cause overdose when taken in excess, or in addition to other substances. Tennessee claims third place among the nation for the most people addicted to prescription medications. Drug Rehab Nashville is a drug and alcohol rehabilitation center dedicated to providing clients with the pinnacle of addiction and recovery treatment in Nashville. The addiction treatment facility warns consumers to stay away from medications not acquired by licensed pharmacies.
An associate from the drug detox facility in Nashville comments, "Its imperative those who are taken with illicitly purchasing prescription medications proceed with heightened caution. Fentanyl has been the culprit of many overdoses—as it is sometimes laced with other addictive substances like heroin. You never know what you're taking when you acquire a medication from anywhere other than a licensed pharmaceutical practice. Instead of taking the risk, enrolling into drug detox is the best way to save your life from an overdose, as it ensures you are far away from the habits and environments conducive to experiencing one. For those who cannot seem to make it into addiction and recovery treatment in Nashville, we suggest seriously considering medically assisted drug treatment as a means of harm prevention with guidance from an accredited medical professional."
Drug Rehab Nashville provides their clients with the pinnacle of drug and alcohol addiction and recovery treatment in Nashville. The facility is medically monitored 24 hours a day, and provides clients a stable environment of healing. The addiction counselors of Drug Rehab Nashville customize specialized recovery regimens for patients and provide life coaching services to square away questions of career placement, housing, and stability before graduation from treatment programs. The drug treatment facility in Nashville accepts most major insurance coverages.
For more information about Drug rehab Nashville visit http://drugrehabnashville.org/ or call (615 )348-5866.