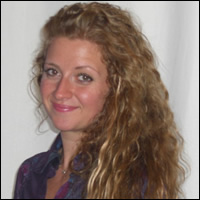 New York, NY (PRWEB) June 15, 2015
New York City based chiropractor Dr. Yelena Kozlyansky is not only a doctor of chiropractic, she is also a very accomplished Licensed Massage Therapist (LMT). Dr. Kozlyansky has been a practicing chiropractor for over 10 years. Over the years, through the course of her studies and clinical practice, Dr. Kozlyansky has utilized a combination of massage and chiropractic techniques to help her patients. She is also accomplished in the use of various holistic practices which are indispensable to helping people rid of their pain without surgery. She has also developed an intuitive touch and incorporates her background in sports medicine to meet her patients' individual needs.
The addition of Dr. Kozlyansky to the team of specialists at Living Well Medical ensures the continued development of a uniquely integrated, multidisciplinary practice that offers cutting edge treatment and non invasive alternatives to surgery. Living Well Medical has been at the forefront of establishing proven, effective pain treatments, such as spinal decompression and ART (Active Release Technique). The staff at Living Well Medical works under one roof to minimize runaround for patients, and to optimize treatment and recovery times. Each patient is evaluated using in-house diagnostic tools and a plan is developed to address the root cause of pain and injury. The team of chiropractors, physical therapists, and massage therapists work with each patient to create a specially tailored treatment plan intended for long term results.
Dr. Kozlyansky graduated from the prestigious Palmer College of Chiropractic. She specializes in sports medicine, treatment of chronic pain, pre/post natal bodywork, and also enlists the help of physical therapists to help achieve holistic results. By using a combination of chiropractic adjustments, Flexion/Distraction Technique, neuromuscular therapy, Active Release Technique (ART), and deep tissue massage, Dr. Kozlyansky aims to help relax the nervous system by re-aligning and decompressing spinal vertebra. She is also able to manually address often neglected muscle tissue and increase joint mobility by breaking down intramuscular adhesion and increasing blood flow.
In addition to being a practicing chiropractor in New York City, Dr. Yelena Kozlyansky is also an instructor at the Finger Lakes School of Massage. Dr. Kozlyansky teaches anatomy and physiology, medical massage and kinesiology. She is very passionate about sharing her real world, practical knowledge about chiropractic and massage therapy with future practitioners, and has developed a very effective style of treatment over the years.
For more information, visit livingwellnewyork.com.