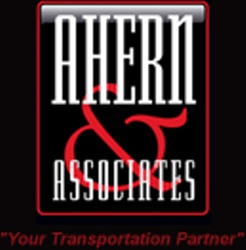 Phoenix, AZ (PRWEB) June 04, 2015
Andy Ahern, Founder and CEO of Ahern & Associates, Ltd., the premier consulting company and M&A transportation advisory firm, was featured in an article posted on Fortune.com on May 19, 2015. The article, titled "In Trucking, a Little Automation Saves a Lot of Money", highlights the subject of fully automated trucks and partial automation systems. Although fully automated semi-trucks are still at least a decade away, the benefits are coming today that include enhanced human driver performance and overall efficiency.
To illustrate, the article presents Andy Ahern as an industry analyst and expert who states, "60% of wasted truck fuel is caused by driver over-acceleration; for instance, hitting the gas on the way down a hill, only to have to brake to slow down at the bottom." As part of the automation campaign for the trucking industry, Continental AG's eHorizon system works to prevent that waste. It uses a database to plan acceleration and braking and plan acceleration decisions before a human would even be able to see the hill around a bend.
The Head of Product Management for Continental, Robert Gee, says that eHorizon reduces overall fuel usage by about 3%, which equates to $2,000 worth of fuel for a single truck each year. In trucks manufactured by Scania AB, 16 million gallons of fuel have been saved by using the eHorizon technology since 2012, equaling $62 million in savings.
The American Trucking Association says that there are 2.4 million semis on the road in the USA, and if this technology were to be installed in all of those trucks, $4.8 billion annually could be saved in fuel costs. In turn, the U.S. Energy Information Administration claims that burning a gallon of diesel fuel creates 22.38 pounds of atmospheric carbon – which means that this automated technology by Continental could also reduce truck emissions by 35 billion pounds each year.
The article featuring Andy Ahern also mentions another way that automated technology could benefit the trucking industry in the near future, and it has to do with drafting – following closely behind a leading truck to reduce wind resistance. One of the major problems with this practice is that it is extremely dangerous, and a human's reaction time is about a half a second, which isn't quick enough to react to a braking truck that is just ahead.
Peloton Technology is working on a system that would link adjacent trucks into groups of two or more that would follow a lead truck. Automated braking would allow trucks to respond almost instantly to speed changes along with a wireless communications link between vehicles.
Andy Ahern often discusses concerns of the trucking and transportation industry in his regular podcasts and in his weekly newsletter, the Ahern Advisory; some of the most pressing issues discussed are those that industry automation is aiming to address, including safety concerns, rising fuel costs, an increasing shortage of drivers, and more. The evolution and advancement of automated systems for the industry provide hope for relief from many of these problems.
Interested parties can listen to the discussions regarding the trucking and transportation industry with Ahern's podcasts via the official Ahern & Associates podcast page, and information is also available via a free email subscription to the Ahern Advisory.
###
About Ahern & Associates, Ltd.
Ahern and Associates is North America's leading trucking and transportation management consulting firm. The skilled consultants at Ahern and Associates specialize in mergers and acquisitions of trucking and logistics companies as well as the restructuring and evaluation of existing carriers that seek to increase operating efficiency and improve profitability. Since 1987, Ahern and Associates has aided hundreds of buyers in the acquisition of trucking and logistics companies throughout the U.S. and Canada as well as assisting many transportation and logistics companies in reducing their overall operating costs and increasing their profitability.
For more information, please call 602-242-1030 or visit http://www.ahern-ltd.com.