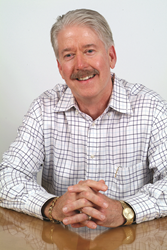 "Throughout my 36 years in Horry County, I am most proud of the fact that I have been able to provide accurate diagnoses contributing to the health and well-being of our patients and their families. Robert J. Gay, MD
Conway, SC (PRWEB) June 03, 2015
Robert J. Gay, M.D., the longest practicing pathologist in the Grand Strand area, has announced his retirement, effective June 1, 2015.
The former President of Clinical Pathology Consultants, PA, at Conway Medical Center, and a respected staff pathologist, Dr. Gay, graduated from Rensselaer Polytechnic Institute (RPI) and Albany Medical College at the age of 23. He completed a surgical internship and four-year residency in anatomic and clinical pathology at Washington Hospital Center in Washington, DC where he served as Chief Resident. At the age of 28, Dr. Gay became one of the nation's youngest board certified pathologists completing his program nearly three years in advance.
A native of New Britain Connecticut, and twelfth generation American, Dr. Gay teamed with Dr. Claude W. "Bill" Delia at Clinical Pathology Consultants in 1979 at what was then Conway Hospital. The group served not only the Conway area, but Mullins, the Myrtle Beach Air Force Base, and Loris. Dr. Gay served on the staff of both Conway Medical Center and Mullins Hospital.
"Pathology in general has grown tremendously over the last 36 years," said Dr. Gay. "In addition to the growth within our own practice, the number of pathologists in Horry County has doubled. This increase can be directly attributed to Horry County's growing population, advances in technology, and a population that is more inclined to seek medical attention."
Defined, pathology is the study of disease through medical laboratory tests and the observance of tissues and cells under the microscope. It is making diagnoses from biopsies—especially cancer—by looking through the microscope and supervising the clinical lab to ensure the accuracy of laboratory tests. "No case of cancer will be treated unless the diagnosis of cancer is first made by a pathologist. Even with today's advances in medical technology, looking through a microscope makes that diagnosis," Dr. Gay said.
"The use of computers industry-wide has improved the medical field—and pathology—immensely. Today, reporting medical findings is more accurate and timely. Advances in technology have led to the earlier detection of cancer making the cancer smaller and easier to treat."
While the popularity of the television series, CSI, has heightened the awareness of pathology in general, it has led to some confusion between clinical pathology and forensic (criminal) pathology. "In actuality, we do only a few autopsies per year," he said, "and those are medical-related."
Dr. Gay, former chief of staff for Conway Medical Center will retain his hospital privileges and maintain professional affiliations in the College of American Pathologists, the South Carolina Society of Pathologists, and the South Carolina Association of Independent Pathologists, a group he founded in 2007.
"Throughout my 36 years in Horry County, I am most proud of the fact that I have been able to provide accurate diagnoses contributing to the health and well-being of our patients and their families. Conway Medical Center and Dr. Mark Wilson, my partner of 23 years, have continuously provided the environment that has made this possible. Pathology is an intriguing medical discipline. Its methodology is powerful and accurate."
"While I have enjoyed my career and the people I have worked with, I look forward to beginning a new chapter," he continued.
Dr. Gay is the father of two grown sons, Thomas and Sam, who are both engineers. He resides in Conway with his wife, the former Denise Blackburn. Among his hobbies are boating, traveling, the arts, investments, and exploring what he describes as 'my beautiful hometown of Conway, South Carolina'.