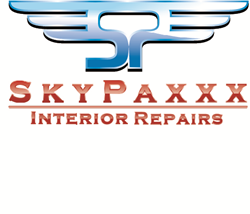 Jacksonville, Florida (PRWEB) June 03, 2015
Frontier Airlines, Denver's hometown airline, has selected SkyPaxxx Interior Repairs, the fastest growing aircraft seating and interior repair station, to manage all aircraft seating for leased A319 and A320 currently in their fleet under an exclusive agreement. The comprehensive X3 Solution provided by SkyPaxxx covers Logistics, Refurbishment, and Modification of up to 49 sets of seats currently in the Frontier Airlines fleet. The contract has immediate effect and runs through 2022.
"We are honored that Frontier Airlines has awarded SkyPaxxx this long term contract," says Rick Lockhart, President of SkyPaxxx Interior Repairs. "The X3 program provides our customers a completely customizable and flexible solution tailored to their individual needs with a focus on creating value for the airline and the lessor."
SkyPaxxx Interior Repairs is a leading aircraft seating and interior repair station providing customized solutions for the world's airlines, leasing companies and MRO providers. With services ranging from passenger and crew seating repair and overhaul, galley and lavatory repair and overhaul, custom cushions and covers, parts manufacturing, custom cushions and covers, modifications, engineering, IFE integration, component repair and refinishing, armcap repair, plastics repair, and seat and interior supply solutions, SkyPaxxx provides a complete suite of services for every type air aircraft and any size fleet.