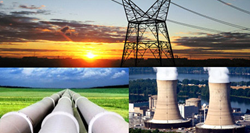 "It is extremely important that companies realize that the utility Wait List for 2016 is being formed NOW," says Robert Kramb, president of Bmark Energy, "and the deadline is June 12th for any 2016 DA openings."
Pismo Beach, CA (PRWEB) June 03, 2015
On April 21, 2015, California Senate Bill SB286 passed a Senate Energy, Utilities and Communications Committee (11-0) and indicates the legislature's desire to support both individual choice (increase the DA CAP) and renewable energy.
The Committee Chairman supports the bill and would like to see the bill amended to increase the CAP by 8,000 GWh and would also like to see any new participants be taken from the utility wait list.
This "Wait List" and timing are extremely important.
To be considered for participation into the DA program, a Six-Month Notice to Transfer to Direct Access needs to be submitted by a company to the utility. With these notices, each utility creates their "Wait List" for any future DA openings that may occur under the CAP for the following year. Bmark Energy will assist companies with these forms.
The Utility Wait Lists for 2016 are being formed now. Six-Month Notice to Transfer to Direct Access forms are sent to the utility June 8, 2015 – June 12, 2015. If a company misses the June 12, 2015 deadline, any DA opportunity for 2016 is eliminated.
Here are links to additional information on Direct Access, regarding FAQs, as well as savings charts and graphs.
Expand DA – Get on the Wait List
DA Info – Savings chart and graph
Industries that Benefit from Direct Access:
Aerospace - Biotech - Financial - Government - Pharmaceuticals
Agriculture - Chemicals - Healthcare - Education - Chain Operations
Automotive - Defense - Industrial - Steel/Metal - Food Preparation