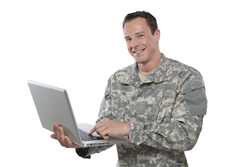 First-time home buyers wanting to buy a one- to four-unit property may qualify for these low down payments
Chicago, IL (PRWEB) June 01, 2015
While house hunters navigating the residential property market for the first time may think it'll be tough to qualify for a mortgage, The Federal Savings Bank reminds prospective home buyers that there are low down-payment or low-interest programs made specifically for them. Although first-time home buyers can choose conventional loans, they can also check out government-backed home loan programs.
The Federal Savings Bank tips off readers to look into the following government:
Look at an FHA mortgage
The U.S. Federal Housing Administration offers low-down payment loans for first-time home buyers. FHA loans lets buyers take advantage of down payments as little as 3.5 percent of the home purchase price, which gives them the chance to purchase homes quicker than if they were saving for a 20 percent down payment. First-time home buyers wanting to buy a one- to four-unit property may qualify for these low down payments. Home purchasers also often pay low closing costs, increasing housing affordability.
Look into a VA home loan
U.S. Department of Veterans Affairs provides veterans and active duty servicemen and women the opportunity to obtain a low-interest mortgage. Before applying, veterans should ensure they meet the minimum service requirements or were discharged due to hardships, disabilities or other factors. A VA loan is for financing a existing or new home sale or to purchase land for veterans to build their own home.
Look into a USDA loan program
Another financing option is a loan from the U.S. Department of Agriculture, which heads the Single Family Housing Guaranteed Loan Program. The program is designed for home buyers in qualifying rural areas and allows people who meet income criteria to purchase a new or existing home. Like the VA home loan, the USDA loan gives potential homeowners the chance to install energy-saving technology, including double-paned glass.
First-time home buyers or other house hunters can contact the Federal Savings Bank, a veteran owned bank, to learn more about low rate mortgage.