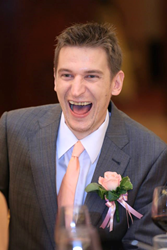 "Butterflies is without a shadow of a doubt now the most popular book of the Millennial generation so far."
NY, NY (PRWEB) June 02, 2015
Butterflies: The Strange Metamorphosis of Fact & Fiction In Today's World by Daniel M. Harrison went to Number 1 in all 3 categories in which it is placed on Amazon Monday, and the book's author made the list of most popular authors on Amazon. The rapid flight to the top of the Amazon bestseller charts makes Butterflies an immediate Number 1 Bestseller less than two months following a soft debut at the start of April.
"The ascent of Butterflies has been nothing short of phenomenal," said Milana Railly, managing Director of Book Watch, a non-profit firm that tracks book sales based in Beverly Hills, Ca. "Butterflies is without a shadow of a doubt now the most popular book of the Millennial generation so far. There has been nothing like it before – it's something the entire generation seem to have just taken to like that! It's sexy, it's smart, it's single-minded – it's everything the Millennial mind aspires to be!"
"Publishing is an industry in adjustment, and right now, Daniel Harrison is showing everyone the way forward," said Lixue Lai Lee, President of P&D Entertainment in Chicago, Il. "No one else seems to know at all how to speak to Millennial generation readers – or even consumers for that matter, quite like Daniel does. That's cause he is one – and cause he has some kind of gift for it I guess!"
Taylor Milliken, the owner of Milk Pictures & Entertainment, a major independent film producer based in Hollywood, Ca. and Shanghai, China, added that the film industry has been making gestures in Harrison's direction now for at least a couple weeks, but that so far, the author has been coy about agreeing to anything much more than coffee to talk about broad plans.
"That means he's hot – that he's in demand," said Milliken. "When you're in demand, you play it cool. Same as when you're chasing girls, only they are on little green dollar bills. He's doing all the right things – just staying in his groove for now. That's where he needs to be, definitely."
The same day Harrison's novel Butterflies went to Number 1, the author himself flew onto the list of Amazon's Top 25 most popular authors, making him the fastest-ever independently-published author to reach that acclaim.
Since April, Butterflies has sold around 5,000 copies in digital and hard copy format, and the book is set to break another 10,000 copies in new sales this June. Light Circle Books, which completed the 10 edition print run that publisher commissioned last month in the third week of printing, is expected to stay on as Harrison's de-facto publisher for the time being.
"I am in no hurry to rush things," said Harrison in a brief statement to an FR News reporter. "The book is selling strongly and I have an excellent team of first class advisors now in New York and London. Both of them tell me that sales will likely be strong throughout the year with the rate things are going, so I should just begin to focus now on getting on with writing the second book. I am also speaking quite a lot on the back half of this year!"
Book Watch's Railly described the book sales as "at first quite surprising, but then when you see that there really is no one else doing quite the same thing right now in literature as Daniel is in Butterflies, and you consider that the Millennial market is like a black hole for marketers right now – no one seems to know what makes it tick apart from Daniel and maybe a couple others in New York and Atlanta, and suddenly you start getting that there is something bigger than just a book about the whole Butterflies phenomenon. Who knows – it's the Butterfly effect maybe?" said Brown.
Author Writing Next Book & Editing Millennial News Site Marx Rand
Harrison's next book which he is currently working on is set in the future and is called "(A)I Really Like You". Harrison is also the Publisher & Editor of a Millennial news magazine called Marx Rand which he started while promoting Butterflies. "I wanted a mechanism by which to discover great writing talent, and, so far so good, at least as far as the publication is concerned in terms of reaching out to the right demographic."
Marx Rand scored a major coup on its opening weekend, when Harrison spontaneously commissioned Alex Wilhelm from Tech Crunch to write a freestyle article about searching for an open bar in Boston Airport in the early hours of the morning. The story, titled Don't Be An Alcoholic In The Boston Airport immediately went viral and garnered critical praise from across the social media spectrum for its nerve, energy and unusual, distinctive turn of phrase, said Harrison. "That's our ideal. That's what you dream of doing as an editor, getting a voice that naturally has a compelling quality to it and at the same time sets the tone for a generation. Alex did that in the Marx Rand piece the way that Kerouac or Hemmingway did the same thing early in their literary careers, writing in The Paris Review".