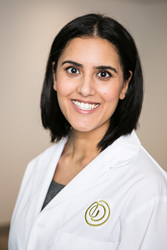 Working at Olive is an opportunity to work with a team of some of the most experienced and innovative reproductive specialists in Canada
Vancouver, BC (PRWEB) June 02, 2015
Olive Fertility Centre is delighted to announce the opening of Surrey's first fertility clinic. Surrey is British Columbia's fastest-growing cities and boasts a diverse, young community, with one of Canada's most vibrant Indo-Canadian communities. http://www.theglobeandmail.com/news/british-columbia/four-reasons-bcs-fastest-growing-city-is-a-political-powerhouse/article21408253/
Until now patients from Surrey and the surrounding communities have had to come into Vancouver or Burnaby for fertility treatments. With the opening of the Olive Fertility Surrey clinic in City Centre 1 across from Surrey Memorial Hospital they can now get fertility treatment close to home.
"Surrey is growing at a rate of 1,000 new residents per month, many of them young people who are looking to start their families." says Dr Beth Taylor, medical director at Olive Fertility Centre. "Given the fact that 1 in six couples have trouble getting pregnant we see an incredible need for fertility care in this region. We wanted to make sure that our clinic was welcoming to Punjabi speaking patients and we have been fortunate enough to hire a fertility specialist, Dr Gunu Warraich, who is fluent in Punjabi."
Dr Warraich is from Ottawa and is thrilled to be joining one of Canada's largest IVF clinics. "Working at Olive is an opportunity to work with a team of some of the most experienced and innovative reproductive specialists in Canada." says Dr Warraich.
After graduating with a BSc in biochemistry and biology from the University of Winnipeg, Dr Warraich completed her MD degree and a residency in obstetrics/gynecology at the University of Manitoba. She went on to do her fellowship in Reproductive Endocrinology and Infertility at the University of Ottawa.
Olive Fertility Centre, http://www.olivefertility.com, offers an advanced IVF lab, personal care teams and innovative programs that include the EmbryoScope, comprehensive chromosome screening (CCS), egg freezing, and prenatal NIPT testing.
For more information on Olive Fertility Centre, contact Mairi Campbell mairi.campbell@personae.ca , ph 778-885-5300