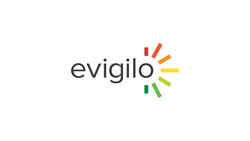 evigilo's new brand identity - charting a new global, borderless approach to alerting and delivering safety and sense of security to people all over – citizens, residents, employees, managers
Tel-Aviv, Israel (PRWEB) June 03, 2015
evigilo, a world leader in delivering and developing emergency mass-notification, multi-channel solutions, has showcased its new branding by launching a new and enhanced content-centric website: http://www.evigilo.net
"The new brand identity: the logo depicting a sun-like image with a color movement leading from red, to green, the tagline – To Know. To Act. In time. The color palate, it signifies the new path evigilo is charting. A global, borderless approach to alerting and delivering safety and sense of security to people all over – citizens, residents, employees, managers – to everyone," said Guy Weiss, the CEO of evigilo.
evigilo, an established leader in the mass-alert for national crises, has recently started marketing its technology to municipalities and businesses. "The purpose of our rebranding is to make evigilo more accessible to a larger audience. We live in an age when people expect to be in-the-know. Information, real-time information, especially critical information, is no longer a "nice-to-have", it has become a necessity," claims Ms. Adi Shemer, evigilo's CIO ("I" for Innovation).
"To Know. To Act. In Time." is a tagline reflecting the age we live in. With technology there is access to information and with information and knowledge there is the ability to act and change reality. Wouldn't you want to know, to act, in time?
About evigilo
evigilo is a world leader in delivering and developing emergency mass-notification, multi-channel solutions for governments, municipalities and businesses. Its technology is field proven (deployed and used on many continuous crises flawlessly) and has been selected by the IDF Home Front Command, the Chilean government as well as many other organizations around the world.
In time of crisis, real urgent crises, it is critical to notify the many (the public, selected groups of people, designated geographies, etc.), fast! Knowing what is happening, when it is happening will save lives, will allow for faster recovery, will save money and will allow for better control of an otherwise chaotic situation. This is the bedrock of evigilo.
For more information visit http://www.evigilo.net