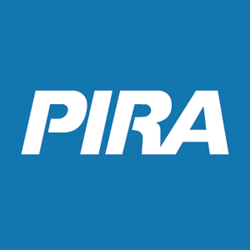 Monetary reflation is eliminating the risk of deflation, positively impacting financial assets and increasing economic growth.
New York, NY (PRWEB) June 02, 2015
NYC-based PIRA Energy Group believes that monetary reflation is eliminating the risk of deflation, positively impacting financial assets and increasing economic growth. In the U.S., strong demand and high runs narrow stock surplus. In Japan, refiners continue maintenance, with higher crude stocks. Specifically, PIRA's analysis of the oil market fundamentals has revealed the following:
World Oil Market Forecast, May 2015
Monetary reflation is eliminating the risk of deflation, positively impacting financial assets and increasing economic growth. Oil demand is strong but so is supply, with supply growth concentrated in first half 2015. Even with crude markets tightening in second half 2015, large volumes of crude in storage will require time spreads remunerating storage. There are very powerful pillars of support for oil prices from Middle East turmoil, current low spare capacity, an improving global economy and the magic of low prices. Actual supply disruptions have recently ticked higher. Financial length is particularly low from a value point of view and will likely continue to support prices. Strong refinery margins will face some pressure later in the third quarter. Gasoline should outperform distillate.
U.S. Strong Demand and High Runs Narrow Stock Surplus
This is the seventh consecutive week the stock surplus to last year has narrowed. Most of the excess inventory position remains in crude and other products. The excess gasoline position narrowed while the excess distillate position widened. Crude stocks fell largely related to low imports and high runs. Crude runs (4-week average) are about 400 MB/D higher (2.5%) than last year, and they are being supported by strong demand growth.
Japanese Refiners Continue Maintenance, with Higher Crude Stocks
Crude runs dropped another 61 MB/D, but imports surged and crude stocks built strongly. Finished product stocks fell modestly with draws in fuel oil and the jet-kero complex. Gasoline demand rose back after a post-holiday lull and stocks were modestly higher. Gasoil demand continued to gain, and despite higher yield and lower exports, stocks were little changed. Kerosene demand fell back, but yield was very low and stocks put in one last draw on this past heating season. The indicative refining margin remains good with all the major light product cracks firming on the week.
China Quarterly Oil Demand Monitor
China's GDP growth is expected to decelerate gradually in 2015 and 2016. Though several recent data releases have disappointed, the government has been easing policy actively and will prevent a hard landing scenario from materializing. At the same time, the political leadership's emphasis on the new economic normal paradigm will likely cap the upside surprise potential for GDP growth. Oil demand is projected to register constructive gains in both 2015 and 2016. Recent declines in retail energy prices are providing a boost for oil demand.
Maximizing Profits from Shale Oil in a Low Crude Price Environment
The industry keeps making remarkable improvements in the extraction of hydrocarbons from shale oil deposits, which, coupled with the recent reductions in service costs, continue to push down breakeven costs. However, we are not out of the barrel yet. The improvements and service cost reductions, likely to continue for some time at diminishing rates, are not sufficient to stop decline in U.S. shale oil production. Only an increase in crude prices will turn things around. PIRA forecasts continued decline in shale oil production until mid-2016, when Brent is expected to recover from the current $65/Bbl to around $75/Bbl. Until then, these continuous improvements and service cost reductions will permit production from new wells that would otherwise be uneconomic in the current low crude price environment. Reduced drilling times, higher well productivity and lower service costs can significantly improve profitability of new wells as illustrated in this analysis.
Freight Market Outlook
Tanker markets have thus far eluded the usual second quarter seasonal rate swoon. Record inventory builds seen over 1H 2015 have not translated into a steeper contango or significant floating storage, but tanker markets have been resilient nonetheless. While bullish market sentiment has contributed, the main drivers are related to positive global oil fundamentals. OPEC and Saudi crude productions are near record levels while refiners are reaping stellar margins across the globe and are more than willing to process (and ship) the additional barrels. Chinese imports hit record highs in April. Tanker operators have also helped themselves uncharacteristically by not over-building over the past several years and are purportedly maintaining operations in slowdown mode despite low bunker prices and high spot tanker earnings.
Volatile Week for U.S. NGLs
Rumor of propane containment issues at Mont Belvieu due to heavy rainfall sent cash and futures prices plunging to multi-year lows midweek. Cash non-LST propane lost 15% by Thursday but rebounded as concerns fizzled and on Friday's broader energy complex rally. Week-on week June Mont Belvieu propane futures were 2.6% higher, while butane, which followed propane lower earlier in the week, ended 3.3% higher. Ethane was pulled 4.5% lower with the natural gas sell off.
Ethanol Production Increases
U.S. ethanol production rose for the third consecutive week the week ending May 22, after falling to a 29-week low at the end of April. Output increased to 969 MB/D last week from 958 MB/D in the prior week.
EPA Proposes Sharp Reduction to Biofuels Requirements
The EPA proposed biofuels requirements for 2014, 2015, 2016 and biodiesel for 2017. Ethanol RIN prices plummeted.
U.S. Ethanol Prices and Margins Fall
U.S. ethanol prices plunged during the second half of May. Manufacturing margins also declined.
The information above is part of PIRA Energy Group's weekly Energy Market Recap - which alerts readers to PIRA's current analysis of energy markets around the world as well as the key economic and political factors driving those markets.
Click here for additional information on PIRA's global energy commodity market research services.
CONTACT:
PIRA Energy Group
3 Park Avenue, 26th Floor
New York, NY 10016
212-686-6808
sales(at)pira(dot)com