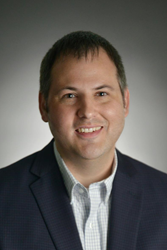 The addition of Doug and Sen. Nunn to the NexDefense team significantly enhances our objective to be the world's most trusted cybersecurity experts for automation and control systems
Atlanta, GA (PRWEB) June 02, 2015
NexDefense, a leading authority on cybersecurity for industrial control systems (ICS), today announced that critical infrastructure cybersecurity veteran Doug Wylie has joined the executive team as vice president of product marketing and strategy. Wylie comes to NexDefense after more than 20 years with Rockwell Automation, most recently serving as the company's director of product security risk management.
In addition, former U.S. Senator Sam Nunn has joined the company's investor and advisory groups, bringing a wealth of experience in defending national critical assets.
NexDefense is at the forefront of the convergence of operating technologies (OT) and information technologies (IT) in today's cybersecurity landscape. The company is building one of the world's foremost teams of OT and IT security experts and advisors who are committed to providing security software solutions for ICS professionals developed by ICS experts.
In his new role with the company, Wylie will apply his expertise to identify and address real-world customer challenges with relevant solutions that increase visibility and the operational knowledge necessary to counteract risks to the availability, integrity, and confidentiality of critical automation and control systems. Wylie will perform as a visible public representative of the company and work closely with:

Company customers and partners;
Company co-founder and chief security strategist, Mike Assante, who also serves as current ICS security director for the SANS Institute and former chief security officer of American Electric Power and the North American Electric Reliability Corporation (NERC);
Chief product architect, Graham Speake who formerly held positions as principal systems architect for Yokogawa and ICS security leader at BP for over 10 years;
The company's product development team led by engineering vice president Loney Crist, former Internet Security Systems (ISS) and Tripwire engineering leader.
"For more than 20 years, I have had the privilege to serve the industrial automation market and help asset owners and operators improve productivity and address risks that can affect the security and operational integrity of mission critical systems," Wylie said. "With the threat landscape expanding, and interconnectivity of control systems growing, the need for innovative solutions that deliver actionable intelligence is immediate. NexDefense is uniquely positioned to tackle these challenges and help reduce risk and increase resilience of industrial systems."
In addition to its leadership team, NexDefense is expanding its advisory board with the addition of former U.S. Senator from Georgia, Sam Nunn. Throughout his career, Sen. Nunn has been instrumental in protecting the world's assets. In the U.S. Senate, Nunn co-authored both the landmark Department of Defense Reorganization Act and the Nunn-Lugar Cooperative Threat Reduction Program. Today, he serves as the co-chairman and CEO of the Nuclear Threat Initiative (NTI).
"When people think of 'protecting our national security' -- they think of the U.S. military -- but most of our critical infrastructure is owned and must be protected by the private sector," said former U.S. Senator Sam Nunn. "In today's world of increased cyber threats, I am encouraged that companies like NexDefense are working diligently to provide our infrastructure owners and operators new tools to protect both our economy and to protect our public safety."
"The addition of Doug and Sen. Nunn to the NexDefense team significantly enhances our objective to be the world's most trusted cybersecurity experts for automation and control systems," said Derek Harp, co-founder and executive chairman of NexDefense. "Their industry leadership and insight is essential to fulfilling NexDefense' mission of delivering value to industry that helps to tangibly combat the increasing cybersecurity threats to critical infrastructure."
In May, NexDefense announced the release of Sophia 15.0, adding asset identification, deep packet inspection and enhanced visualization to its patent-pending Industrial Network Anomaly Detection (INAD) system – improving its existing real-time network monitoring and situational awareness. For more information, or to sign up for a demonstration, please visit us at http://www.nexdefense.com.
About NexDefense
NexDefense empowers industrial control system operators with the real-time knowledge needed to maintain system integrity and combat sophisticated cybersecurity threats. Through Sophia, a patent-pending Industrial Network Anomaly Detection (INAD) system, engineers, security, and control system operators can covertly maintain direct insight and control over threats and increase compliance without sacrificing productivity, optimization or performance. Originally funded by the United States Department of Energy and developed at the Idaho National Laboratory (INL) under the management of the Battelle Energy Alliance, Sophia's proven capacity to continuously identify, analyze and warn about deviations from normal operations limits risk, reduces liabilities and ensures the integrity of critical industrial automation and control systems. For more information on NexDefense, visit http://www.nexdefense.com and follow us @NexDefense.