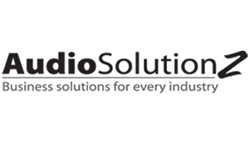 To understand how to process the form correctly it must be understood what the IRS expects to be submitted within each of the boxes on the form.
Durham, NC (PRWEB) June 03, 2015
Without a doubt, Form W-2 is one of the most important documents for the payroll department. Payroll work begins with the gathering of data for the year and ends when it is reconciled at the end of the year. During the entire process, they must ensure that documents are correct and comply with Social Security Administration (SSA) and Internal Revenue Service (IRS) regulations.
Every year Form W-2 is reissued by the IRS, and it has done the same for 2015. Payroll and human resource professionals must know what is new for this year and what's in store for the coming years. Firstly, professionals must know what the IRS expects to be submitted in Form W-2 to understand how to process the form correctly. The only way to do that is to review the requirements step-by-step and watch out for areas where mistakes are likely. For instance, one needs to watch out for payments made by sources other than payroll, including accounts payable. Payroll must adhere to the best practices that have evolved over the years to collect data in the most efficient manner to achieve compliance.
Help is at hand with AudioSolutionz conducting an audio conference on Tuesday, June 09, 2015 with HR and Payroll expert Vicki M. Lambert, CPP, to help payroll professionals and employers complete the Form W-2 on a step-by-step basis. She will also share some best practices for collecting data, and go into the details such as verifying the employee's name, social security number and other records. Participants will also learn how to rectify the form in case of an error, procedures for issuing a duplicate W-2 form, and potential risk areas to look out for. For more information, visit http://www.audiosolutionz.com/hr-compliance-employment/form-w-2-for-2015.html
About AudioSolutionz
AudioSolutionz is the country's leading business enhancing information provider. It has been providing professionals with pithy and trending industry information for more than a decade. It has a panel of seasoned industry experts who address various concerns, problems, regulations and other recent happenings in more than 12 industries with their expertise. The audience can also get answer to their queries directly from the speakers in a live Q&A session. AudioSolutionz provides this information through training webinars, audio conferences, DVDs and transcripts.