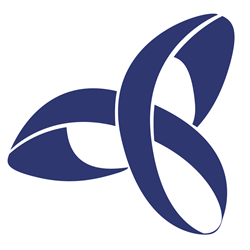 'We are delighted to welcome these quality new team members on-board during this accelerating growth period at PharmMD.' - Robert Yeager, CEO, PharmMD
Nashville, TN (PRWEB) June 08, 2015
PharmMD, market innovator for Part D Star Solutions and Medication Therapy Management, announced new hires amid continued growth of the company. PharmMD CEO Robert Yeager confirmed today the appointment of Lindy Hansen as Account Executive, Client Engagement; Rachel Howard as Manager, Human Resources; Tiffany Kidder as Coordinator, Sales & Marketing; and Theresa Elworth as Director of Quality Assurance, Amber Dillard as Senior Quality Analyst and Court Fletcher as SQL Developer, Infrastructure.
"We are delighted to welcome these quality new team members on-board during this accelerating growth period at PharmMD," explains Yeager. "Their expertise and skill sets are well matched with our goals for the new positions and we are confident they will enhance PharmMD's impact during this exciting time for our company."
Hansen has over 6 years of healthcare experience and joins PharmMD from Cardinal Health where she has served as Implementation Consultant. She has led more than 250 implementations and managed the orientation process and relationship management of new clients and existing clients while collaborating with internal and external partners to deliver client requirements. Hansen holds a BS in Recording Industry Management from Middle Tennessee State University.
Howard has over 10 years of experience in the Human Resources field, most recently as a contract Recruiter with Brookdale Senior Living and prior to that as Human Resource Manager at Aegis Sciences Corporation. She led the entire Human Resource function at Aegis Sciences Corporation, including Recruitment, Benefits, Team Member Relations, Compensation Review, and Policy and Procedure Administration. Howard holds a BA in Business Administration from the University of Southern Indiana and a MA in Human Resources from Lipscomb University.
Kidder has interned at PharmMD since August 2014 while participating in the Nashville Fellows Program, a nine-month leadership development and community service fellowship. She has led and coordinated multiple marketing projects during her internship and will begin full-time at PharmMD after graduation from the Nashville Fellows Program in May 2015. Kidder holds a BA in Corporate Communications and Marketing from Taylor University.
Elworth joins PharmMD from DaVita where she served as Senior Lead Quailty Assurance Analyst. She served on multiple projects to include Electronic Health Records, Test Data Management, De-Id Data Masking, Electronic Prescription Service, and Mobile Physician Portal. Prior to her work at DaVita, Elworth worked at HealthSpring as a Contract Implementation and Test Manager. Elworth holds a BA in Interdisciplinary Studies from the University of Texas-Dallas and a MA in International Relations from Creighton University.
Dillard comes to PharmMD from Navitus Health Solutions where she served as an Enrollment Analyst. She performed QA on multiple systems and procedures including enrollment submissions, reconciliations, fulfillment, and print vendor work flows. Dillard holds extensive knowledge of Medicare/Medicaid guidelines, laws, and regulations.
Fletcher has nearly 5 years of SQL development experience. He joins PharmMD from Value Payment Systems, LLC where he served as a SSRS Analyst and SQL Developer. Fletcher has held previous developing roles at FleetOne, Magazines.com, and Healthcare Productivity Automation and holds a BS in Finance and Aviation from Louisiana Tech University.
About PharmMD: For Health Plans or Self-Insured Employers that want to measurably improve member and employee health, PharmMD is the proven choice for pharmacy quality solutions. Founded by healthcare and pharmacy innovators, PharmMD's outcomes-driven reporting, priority on personal touch, and scalable network are backed by performance-based pricing that guarantees fast results for Part D Star Rating improvement and the most effective Medication Therapy Management. For more information, go to http://www.pharmmd.com