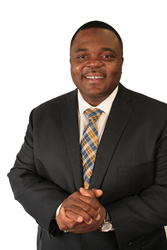 ST. LOUIS, MO (PRWEB) June 03, 2015
Robert Steward, chief executive officer and founder of Integra Asset Management (http://www.integra-am.com) proudly announced another milestone in his commitment to excellence with Integra's recent ISO 9001:2008 Quality Management certification. The ISO registration covers project management, remarketing, recycling, and installation and decommissioning of equipment for the telecommunications industry.
The standard was developed by the International Organization for Standardization (ISO), a global, non-governmental standards-writing body made up of national standards institutes from 163 countries. The certification ensures existing and prospective clients that Integra has a quality management system in place to consistently meet customer requirements, measure customer satisfaction, and provide continuous improvement of its services.
"I'm proud to work for this company because it is progressive in nature, and though process is important, the people who make the processes work are more important," Steward said. "We are a growing organization and we understand how to bring value to large businesses through our experienced and professional team."
Steward added that Integra highly values its processes for continuous improvement because they ultimately result in greater customer satisfaction and long-lasting client relationships. The rigorous preparation process took six months to complete and the conformity audit was conducted by an independent accreditation agency. The three-year certification was awarded June 1, 2015.
"The ISO quality management certification gives our customers an extra measure of confidence that our services are consistent, reliable and delivered safely," Steward said. "The internal benefits for us have been greater employee awareness of the quality system, which translates into increased operational efficiency and cost reductions."
Integra Asset Management (http://www.integra-am.com), a division of Fillcor LLC, is a certified SBA 8 (a) Small Disadvantaged Business and certified Minority Business Enterprise (MBE) that delivers project management and technology life cycle solutions to telecommunications companies, the federal government and commercial clients.
# # #
Media Contact: Kathleen Siedlecki, 314-775-5297 or ksiedlecki(at)integra-am(dot)com