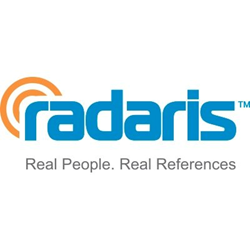 (PRWEB) June 02, 2015
"Radaris" was featured on NewsWatch as part of its monthly AppWatch, which takes a look at the latest and coolest applications on the market for iOS, Android, and Windows. Joe Toohey, the host of AppWatch and technology expert, conducted the app review and shared with viewers can help users get all the data they need on a person.
According to Psychology Today, humans are a curious species by nature. The publication even goes on to explain that curiosity is a part of human development. People are using the internet to satisfy their curiosity and fuel their development. However, it can be tricky to find specific pieces of information, especially when searching for addresses and phone numbers of certain people. Well, the Radaris People Search application allows users to find this information all in one place.
Radaris People Search scours the web for public records and social media activity, finding detailed information on people. It offers 3 different reports, one being an Advanced People Search report which includes contact information on the person such as their home address, e-mail, phone number and household info. There is also a report with a full background check with property records, all recent addresses, criminal records, family history and other vital info. And there's even a reverse phone lookup report for people who want to know who is calling or texting.
Radaris People Search is free to download on iOS and Android devices. A people search report goes for a mere $2.99 while a full background check goes for only $19.99.
To learn more, visit http://www.radaris.com today.
About NewsWatch
NewsWatch is a weekly 30-minute consumer oriented television show that airs on the Discovery Channel and ION Network. NewsWatch regularly features top technology products and services, mobile applications for iOS, Android, and Windows devices, unique and beautiful travel destinations around the world, health and medical tips, and entertainment interviews on the show. NewsWatch airs on the Discovery Channel at 7:00 – 7:30 AM ET/PT.
NewsWatch is located in the greater Washington, DC area and has been on air for over 25 years. For more information or to watch the most recent episode, visit http://newswatchtv.com/appwatch.html.