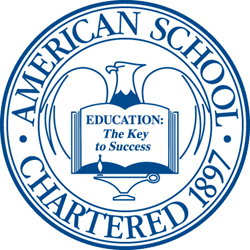 Lansing, IL (PRWEB) June 09, 2015
American School, a leader in distance education since 1897, is pleased to return to one of the leading homeschool conventions in the country this weekend when it exhibits at the 32nd annual Virginia Homeschool Convention from June 11-13 at the Greater Richmond Convention Center. The convention, sponsored by HEAV, runs from 5-8 p.m. on June 11; 9:30 a.m.-8 p.m. on June 12; and 9:30 a.m.-6:30 p.m. on June 13.
"We're always excited to head east and meet the people of the great state of Virginia and surrounding communities," American School President Gary R. Masterton said. "This year we're especially excited about the new learning opportunities we have for anyone who stops by our booth."
For most of its 118-year existence, American School offered paper-based high school diploma courses and programs, but that changed earlier this year with the launch of two online high school diploma programs as well as individual online courses, including Rosetta Stone's world language courses, that may be taken individually to enrich an existing homeschool program.
As a non-profit institution, American School is able to keep costs to an absolute minimum. The cost of a full 18-unit paper-based diploma program is $2100, and the cost of a full 18-unit online diploma program is $3600. Individual courses typically cost between $150 and $300. Tuition includes all study materials and access to the online student center, where students and parents can check academic records and obtain access to resources around the clock.
American School is accredited by MSA-CESS, Ai and NCPSA and recognized by its home state of Illinois as a non-public high school. For more information, call 866-260-7221 or visit http://www.americanschool.org.